Believe: A Review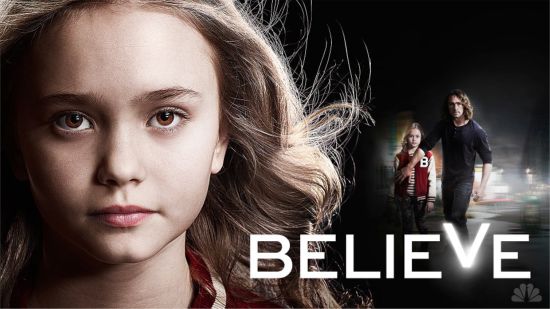 Hang on for a minute...we're trying to find some more stories you might like.
JJ Abram's Believe is a new television series on NBC. It tells the story of Bo, a ten year old girl with special powers, who is on the run from the government.  The Believe series begins with the jailbreak of William Tate, an unsuspecting criminal, who claims to have been framed. William Tate is thrown into Bo's life, as introduced in the first episode. Tate is told to protect her, and if she survives, he will be granted his freedom.
The antagonist, Skouras, is a scientist bent on finding Bo and using her, and by extension, her powers. However, Bo has powerful allies on her side, including Winter and Channing who have been protecting Bo. As a group, all characters involved struggle to stay one step ahead of Skouras.
The show's pace is very fast, and contains many action packed scenes. The story switches between flashbacks and the present, giving the viewer only what they need to know, yet it still leaves them with questions. The show puts an interesting twist on the typical sci-fi television storylines. Despite having a strong premiere, the show may struggle due to the fact that it runs against some of the most popular TV shows on television in that time slot, including The Walking Dead, Revenge, and more.
Believe is a show for those who like Science Fiction, Fantasy, and Action. I recommend it to people new to the Science Fiction genre. it doesn't just throw you into a magical realm, but eases you in in a way that makes it believable. Believe is sure to become a big hit this season!
The show runs Sunday nights on NBC at 9pm.
By Carolyn Acosta