Girls' Wrestling Arrives at Francis Lewis High School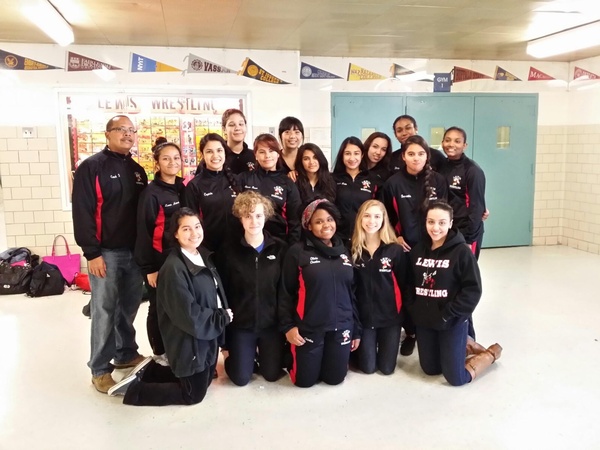 Hang on for a minute...we're trying to find some more stories you might like.
The boys have met their match! Girls at Francis Lewis High School now have the opportunity to compete on a wrestling team. The wrestling team is one of the few girls-only high school wrestling teams in New York. Mr. Herrera, head of the Francis Lewis High School's boys' wrestling team, created the girls' team due to his love of the sport and the ability to showcase the girls' talents in competition.
The team is led by captains, Kerry G. and Christina R., who also expressed enthusiasm for girls to compete in this predominately male sport.
"I'd like to see it grow and see a lot more girls on the team. They seem like they really like it and I'd like to see the sport grow in popularity," said Kerry G.
The team currently has about twenty girls participating on the team. Herrera stated that the girls' team was particularly dedicated, and the participants trained hard. The team manager, Carolyn S., echoed Herrera's statements. "The girls are underestimated, but they prove themselves," said Carolyn S.
Girls' wrestling is expected to expand to other schools. There are hopes that it will even be recognized in the Olympics. This sport offers full body contact and the use of mental skills that other sports do not offer. Applicants must be willing to dedicate long hours and train hard. The club's goals are to win the state and city championships. They also hope to gain more popularity and have more girls to join the team.
If anyone is interested in joining this wrestling team, a medical form is available at the school's medical office. The Girls' Wrestling team meets every day 11th period. They hope to see you there!
By Carolyn Acosta & Esther Chai