Frannytines: Forming Friendships and a Family
It's your free period, and you're on your way to find a quiet place to complete your assignments. You open up the library doors, and instead you walk into a room full of bustling laughter. The smell of roses and chocolates fragrances the air. The teacher at the front says, "Welcome to Frannytines!" You look around, and see red and pink decorations scattered everywhere. A sense of excitement comes upon you, as you begin to indulge yourself with the fun activities.  
"Frannytines is an all day celebration," S.O. Senior Adviser Ms. Whitney said, "where people can just get together to make Valentine's Day cards, guess the number of candy in a jar, take pictures in front of a backdrop or bracelet making."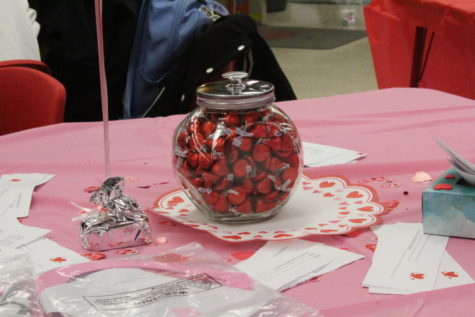 Frannytines is still very new to the school as it was created due to situations regarding the pandemic. But, it has already become an event that many look forward to. 
"Last year, we used to have a dance but because of COVID we weren't allowed to," Ms. Whitney said. "We didn't want to cancel everything so we created [Frannytines] last year."
Compared to the dance, Frannytines provides even more of a break or relief for students amidst all the school exams and work that they have during the semester. 
"After the winter wonderland we did in December, January was a time where a lot of people were busy with finals," Dennis Kim, S.O. sophomore representative Dennis Kim said. "[Frannytines is] something that people can look forward to."
Frannytines took place on February 13th in the library, the day before Valentines Day.  However, Frannytines starts a full week before Valentine's Day for S.O. sales. The sales also have a twist to it, as the items bought can be sent to your person of choice on Valentine's Day, creating a sense of "mystery".
"So for Frannytines, we came up with a lot of events for Valentines, especially library periods 4-9, where we create a lot of the carnations, the flowers, that people will deliver," Kim said. "Currently in the S.O office, we are selling a lot of Valentine's items, for example personalized keychains for love songs and other things like plushies and teddy bears. So we will deliver them on Valentine's Day."
Thus, the sale not only earns revenue for the school, but is a fun way to promote Frannytines.
"Fundraising itself,  we were able to fund a lot of different projects, like clubs, events," Kim added. "Especially for seniors, fundraising is definitely important as our school lacks it alot." 
Many students purchase gifts from the Frannytines sale as it is a convenient way to have gifts ready for friends or loved ones. We asked students whether or not they bought items to help fundraise for the school or if it was just to buy a gift.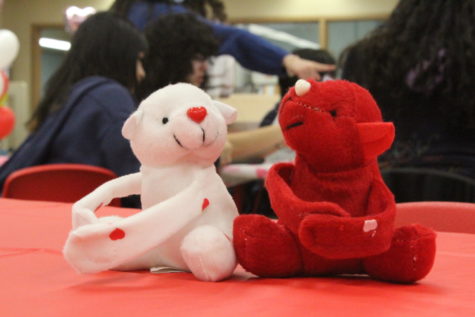 "I think it's a little bit of both," sophomore Michelle Zheng said. "Of course I want to support the school because that means I'm being a part of the school community, but to give it to a friend is like a nice bonus."
Kim believes that Frannytines is more than just a get-together or to buy gifts. He believes that it goes beyond the typical "Valentine's traditions". 
"In my opinion one of the best parts of Frannytines is when a lot of people buy stuff for themselves," Kim said.  "I feel like on Valentine's Day, loving yourself is the biggest thing you can do, if you don't have a significant other."
With the success of Frannytines, it makes the FLHS community more open to other events similar to this one. It raises suggestions for other activities where both students and teachers can participate in.
"Hopefully, it brings people closer together and builds community," Ms. Whitney said. "We are hoping to create as many events as possible so that people can use their S.O cards and build a sense of school culture."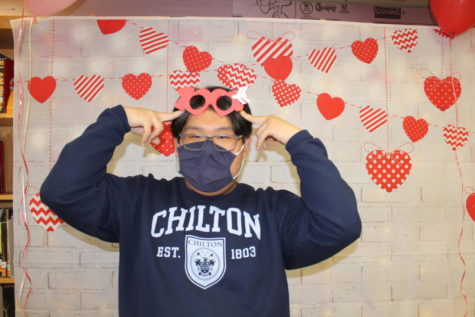 Frannytines is the first of many events this spring semester, and it is very eye opening for FLHS to become even more of a family as the school year progresses.  
"Frannytines itself is having fun," Kim said.  "These events are here to let people let loose and stop worrying about work and school… in the spur of the moment."
Leave a Comment