Queens Botanical Garden: The Hidden Gem of Queens
With its 83 years of history, the Queens Botanical Garden continues to be a staple for diverse New York City residents and plant lovers as an urban oasis. In their one-of-a-kind horticulture event on April 9, volunteers were given the opportunity to connect with the environment and gain knowledge about different species of plants.
"We're one of the few gardens in the area that you can, as a community person, come into the garden and get hands-on with the plants and the collection here," Queens Botanical Garden Community Engagement Manager Eryn Hatzithomas said.
For almost 10 years, the Queens Botanical Garden has been open for volunteers to not only help out with their horticulture events, but with their farm days, and compost days. 
"Our horticulture team comes together, and they pick a project that a lot of people would be very helpful to do," Hatzithomas said. "In this case, we're in our parking garden and we're getting ready for our spring season and all of our activities, and all of our public programming."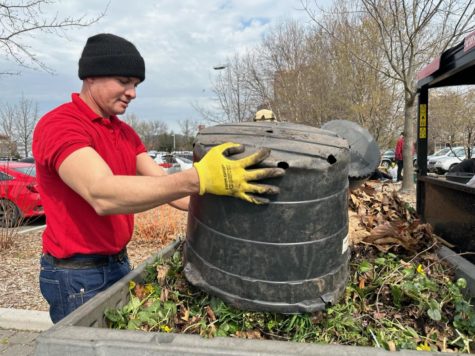 The Queens Botanical Garden strives to be an outlet for hands-on activities that will leave volunteers wanting to support their environment more often.
"It's interesting to see how plants grow and learn more about nature, especially as an urban dweller," junior Oscar Chun said.
Before beginning their work at the gardens, volunteers were taught about invasive plants, dandelions, and mugwort. Learning to get rid of their roots was crucial in ensuring that these weeds were not going to grow back.
"I have participated in prior volunteer work at the Queens Botanical Garden itself when I was younger," Chun said. "Being at Queens Botanical Garden now as a high schooler is a full circle moment."
Contributing to this rewarding feeling is a better mindset. According to the Mayo Clinic Health System, being active in a garden can lighten your mood and lower your stress levels.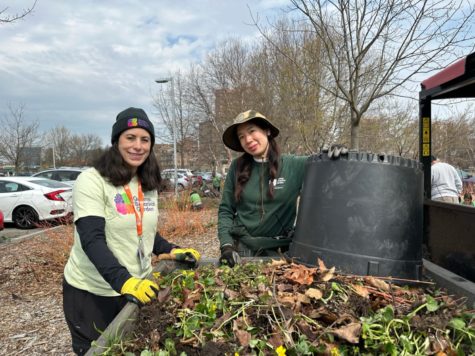 "A lot of people here really miss having green spaces," Hatzithomas said. "A lot of times people come and they're like, 'You know I used to live in this other place and it was green, and now I don't have that living in New York City.' So this is an opportunity for me to do gardening, and it can be very exciting, peaceful, and de-stressing, and it really helps people's stress go down and wellbeing."
In addition to de-stressing, this helps contribute to Hatizithomas' goal of "building a bond with the community". 
"We usually give everyone a free pass at the end of it as well so that they can bring someone back with them and show off their hard work," said Hatzithomas.
The 3000 annual volunteers that the Queens Botanical Garden receive will regularly return and put their green thumb to use.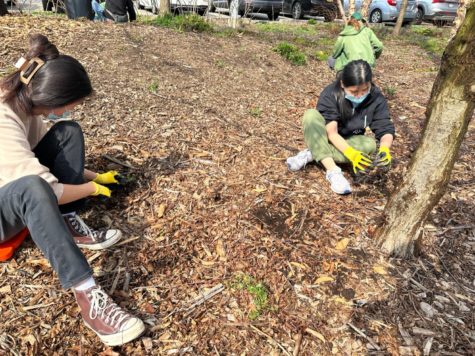 "It was a really good experience with proper leadership." junior, Jonathan Huang said. "Once we got there we got proper briefings and we got straight to work."
The Queens Botanical Garden team urges people to spread the word about their events so that more people can get this experience and change their perspective on the environment. 
"I think it's just more of a communication element where people need to find out about us, so keep supporting us," Hatzithomas said. "Keep boosting us. Keep telling your friends about us- that really helps."
All donations go towards different programs hosted by QBG. In a recent $ 8 million donation made by the Joan N. and Norman Bluestone Foundation, a new education center will be built.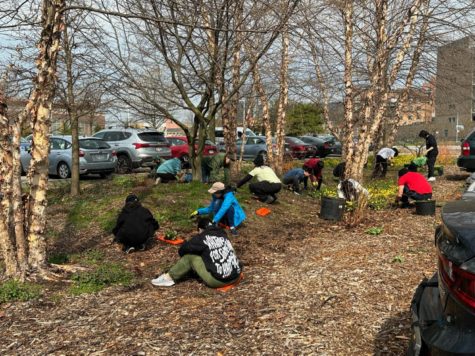 "It would be wonderful to get more funding so that we could have more staff so that we could supervise more projects," Hatzithomas said.
Despite the barriers Hatzithomas suggests, the Queens Botanical Garden continues to make a positive impact on the newer generations.
"Taking the step to help them pull weeds or mulch helps beautify the environment, and in making sure the Botanical Garden is here to stay in Flushing," Chun said.
Leave a Comment