"Staycation" Spots to Visit Over the Summer
Are you often bored over the summer and can't think of anywhere fun or new to visit? Many people think of a summer vacation as hopping on a plane and going to exotic places. However, you don't need to leave New York City to have a summer adventure. A staycation is a vacation close to home that you can visit for a day, or as long as you want. 
Here are some "staycation" spots that you can visit over the summer: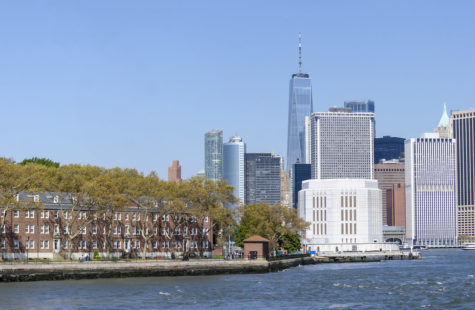 1. Governor's Island
Governor's Island is an island located in New York Harbor and is open to the public year-round. To get to Governor's Island, you have to take a ferry from South Street Seaport (the Battery Maritime Building at 10 South Street), Pier 6 at Brooklyn Bridge Park (on the weekends), or Atlantic Basin/Red Hook. However, adults pay $4 for the Ferry, but if you go before noon, the ferries are free for everyone. 
When visiting Governor's Island, you can get a glimpse of New York history by looking at the 50 abandoned buildings including two former military bases, a church, and a theatre. The bases, Castle Williams and Fort Jay are open and you are able to enter to get a sense of the island's past. You may also enjoy the view of the Statue of Liberty and Lower Manhattan in the Hills section of the island. Additionally, visitors are now able to "glamp" on the island overnight and pedal a quadricycle to explore the island's paths. Public art is also displayed along the island for you to look at, and you are able to take a mini-guided tour in the spring and summer months with a staff member if you want. There are also various food trucks and that you try and have a picnic on one of the many picnic tables.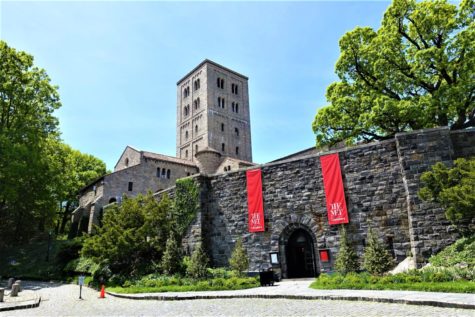 2. The Met Cloister's Museum
The Cloister's Museum is a museum located in the Washington Heights neighborhood of Upper Manhattan. When entering this museum it's like traveling back in time to the Middle Ages as it highlights medieval art and architecture such as the Unicorn Tapestries. Admissions to the museum is a pay-what-you-wish ticket you can either purchase at the door or online for New York residents. The museum has both indoor and outdoor sections, along with an optional audio guide that can help you understand the history of the art displayed. This museum also has three gardens, the Judy Black Garden, and the gardens in the Bonnefont and Trie cloisters. These gardens are very colorful and in bloom in the spring and summer months, making the museum a must visit spot.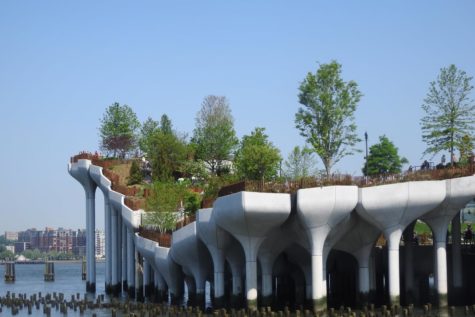 3. Little Island
Little Island is a park located in the Hudson River Park that is free and open to the public. It is an artificial island made by people where visitors can enjoy nature and art in an urban setting/oasis. The island hosts a plethora of events over the summer for families and visitors of any age including music, dance, and comedy. To attend an event, you are able to go to the little island website and look at their event schedule. Additionally, you are able to enjoy various food and beverage options whether its a croissant or ice cream at the food kiosk section on the island.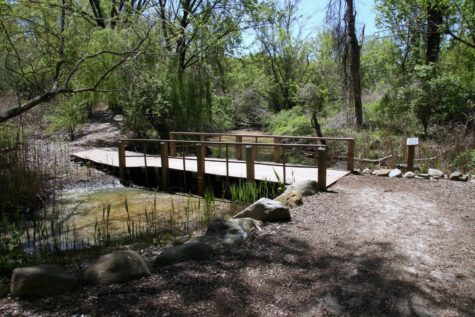 4. Alley Pond Park Hiking Trails
The Alley Pond Park Hiking Trails are located in Douglaston Parkway and is a free public park. There are numerous trails based off colors such as red, blue, orange, etc. These trails are about 2-3 miles long and wind through kettle ponds, and a hickory forest. When visiting these trials, you might need a bottle of water to keep you hydrated, and walking shoes as the ground is muddy and you might have to walk for a long period of time.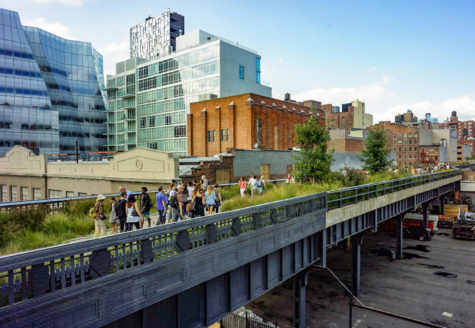 5. The High Line
The High Line is an elevated rail line that connects various gardens, view art, and neighborhoods. You are able to experience performances or eat delicious food on your walk. The High Line is opened everyday from 7am-10pm and the park-level access points are available at 30th Street at Hudson Yards(more information on this is found on the high line website). It stretches from about 1.45 miles which is a 30 minute walk without stopping. 
To get to some places you are able to get a culture pass. If you have a library card, you get passes to get free admissions to dozen of New York City museums, and public gardens. Additionally, some of New York's museums are free every day and some are free on select days and hours. 
Hope you have a fun adventure checking out these local staycation spots!
Leave a Comment