Robinson Correa: Unveiling a Profound Passion for Music
Meet senior Robinson Correa, a passionate musician at Francis Lewis High School.  With a saxophone in one hand and ambition in his heart, he has amazed the school community with his talent. He continues to explore the remarkable and transformed power of music inside and outside the classroom as he discovers a harmony within himself. 
"It was back in middle school when we had four options of rotations for dance, theater, band, and chorus," Correa said. "I was also always a chorus kid and sang in the elementary school glee club, therefore I wanted to join the chorus. However, when I was placed into a band I was given a list of what instruments to choose and I just chose between saxophone, clarinet, and trumpet. I ended up with a saxophone."
"At first I was amazed by all the buttons and keys and how to play it, and soon started practicing more in class and eventually got placed into my first concerts," Correa added. "My band teacher was a big classical person and introduced me to many classical artists and from there started my love for music."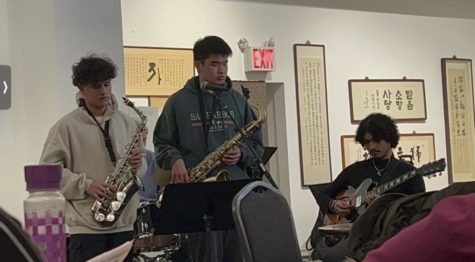 Correa has been playing the saxophone for over 7 years ever since middle school.
"I started playing in middle school, so my middle school band teacher Mr. Brenner was an inspiration who helped me start playing the saxophone," Correa said. "He was able to teach me a lot about jazz and taught me a lot about music."
While Correa can play other instruments such as the guitar, his main instrument is the saxophone. 
"I play the alto saxophone, which is in the key of Eb flat," Correa said. "It is part of the woodwind family and it is one of the most common saxophones used in performances and concerts. It has had a prominent role in the development of jazz."
Correa has made many memories this year that will last a lifetime. Some that were said to be memorable were the Holiday Show, Winter Concert and Spring Concert. 
"Memorable moments in the band this year were the Holiday Show, the Winter Concert, the Spring Concert, and the daily jazz sessions at Flushing Town Hall," Correa said. "Basically all of the events I have played at.
"Performing is one of the best feelings in the world. So all moments are memorable to me. I always have a great time meeting with the alumni of the Previous Jazz Band, and always eating at Applebees with the Jazz Band."
Correa will continue to seek his passion of instrumental performance as well as acting and theater at Lehman College in the fall semester. 
"I plan on pursuing instrumental performance at Lehman and plan on committing to acting and theater," Correa answered. "I also plan on joining the jazz band and concert band for Lehman."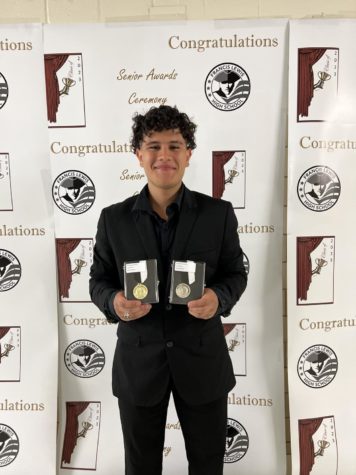 Among the shared laughter and harmonious melodies, Robinson has faced many challenges when he was starting his aspiration for music.
"I have been through challenges during practice," Correa said.  "I had struggled with music theory and understating chord progressions and learning how to play solos.  Sight reading was a challenge to understand and as well as understanding complicated rhythms."
Robinson has given his take on struggles and advice for those who are struggling.
"You will make mistakes and you will eventually understand it, in order to move forward and not commit it again," Correa said. "You have to realize music is not about playing it, but also about listening to others. Music is not an easy subject or thing to learn, if it was everyone would be doing it."
Robinson talked about his experience and his favorite performance band.
"My favorite band to play in is the FLHS Jazz Band," Correa said. "Mr. Jordan is a great conductor and he also conducts the FLHS Honors Concert Band."
"He is one of the funniest and best music teachers," Correa added.  "He teaches jazz theory and also cracks jokes. We also perform a lot inside and outside of school and we meet up monthly at Flushing Town Hall for jam sessions. A lot of memories have been made in the Jazz Band and I was able to meet new people and make new friends."
When reflecting on his experiences, Correa expressed how he "feels happy performing with the other members." He shares his final thoughts on playing with the band and his passion for music.
"I feel happy performing with the other members because it is nice to share the same feeling of love with the other members, as well as the same passion for music," Correa said.
Leave a Comment