Harry Potter Club Brings Magic to Francis Lewis
A new club has arrived at Francis Lewis this school year, and it's more than just your average literature club – it's the Harry Potter Club. Aside from simply discussing the characters and plot of this childhood series, this club certainly brings magic to the school through its innovative activities and crafts.
"It's been fun so far," said club member Mathew Wong. "We've been sorted in our houses using the Harry Potter quiz on Pottermore, made wands, learned spells, made butterbeer, trivia, fan theories discussions, and talking about our favorite things in the series."
Members are given the opportunity to display their creativity and show their house spirit during club meetings. Members often dress up in their house colors and proudly sit with their housemates, handmade banner and wand in hand.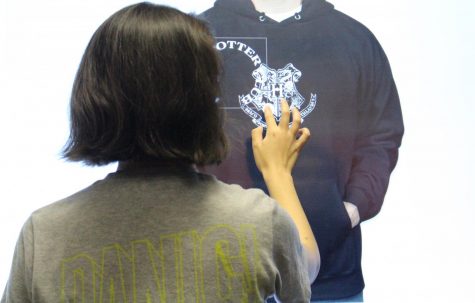 "My favorite so far would be making wands, because you get to see everyone's creativity and the thoughts they put behind their wands," said Wong.
Club Presidents Amber Lovett and Nasita Maywalall see this club as a way to not only transform an ordinary classroom into Hogwarts, but also turn the books into a learning experience for members.
"This is a safe place where we're not only talking about Harry Potter, but all the issues that come with it, because it's so much more than just magic," said Lovett. "So many issues in our world are also found there. We see racism within the Harry Potter world, and we want to use this as a way to teach them."
With teachers and students from all different grade levels coming to attend club meetings, the Harry Potter Club works to unite people through this common interest.
"I find that Harry Potter can unite people who may not talk to each other," said Lovett. "We get teachers asking about this club who come and visit. It's a different connection."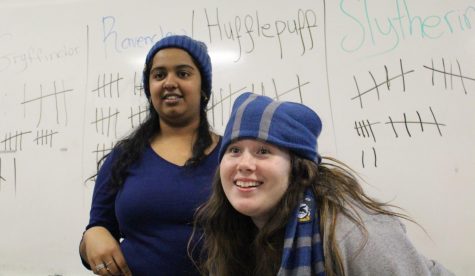 Harry Potter has already brought together two students here at Francis Lewis, and it just so happens to be the two club presidents themselves.
"We actually met because of Harry Potter," said Maywalall. "Amber and I had class together, but we never spoke to each other. One day, Amber came in with a Gryffindor scarf, and I yelled out, 'Amber, is that a Gryffindor scarf?' That's how we started talking to each other and became friends."
Lovett and Maywalall hadn't always planned on starting a Harry Potter Club. They thought of the idea two days before club charters were due.
"We were just walking to second period, and I said, 'I really wish someone would start a Harry Potter Club. I would be so into that,'" said Maywalall. "And Amber goes, 'I have an empty club charter, let's do it.'"
In the future, they plan on having a Triwizard Tournament, starting a Quidditch team, playing Harry Potter: Wizards Unite (an experience app similar to Pokemon Go that's expected to come out soon), and hosting a movie night in the auditorium filled with magical snacks like chocolate frogs and Butterbeer.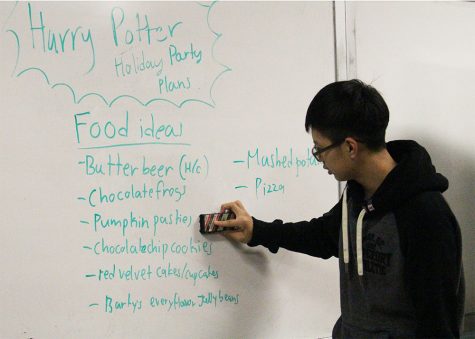 "There's actually international Quidditch rules and we want to bring that here," said Lovett. "We're also going to be awarding house points, because at the end of the year, we're going to award a house cup."
Even if prospective members haven't read any of the books or watched the movies, this club is a great way for students to learn about Harry Potter and immerse themselves into the world that has captured millions of hearts.
"It's not just talking about the books or the characters," said Adviser Mr. Pagano.  "It's really about exploring the different parts of the book. It's very immersive and each club date is different."
This club truly makes every member feel as if they have turned into wizards, even if it is only for forty minutes. Meetings are held every Wednesday during tenth and eleventh period in room 235. All students are welcome to join.
Leave a Comment