One in 5000: Evelin Bravo Andres and Teaching Hip Hop
Music blasted, echoing a cramped classroom. Sneakers hitting the solid floor while a cool breeze slipped into the warm room. The students cheered so loud for the dancers that people outside wondered what was behind the door as the room rumbled to every beat of the music.
Evelin Bravo Andres, the student president of the Dance Hip Hop Club, teaches hip hop in Room 228 on Thursdays, 11th period. She picks a song and works on the choreography a week ahead. She teaches the choreography to all of the club members and dances along to the music.
"I've always imagined doing my own dances and creating this vision of a cool group of dancers," Bravo said.
When running this club, it isn't only dancing and fun. It's also hard work and determination. Bravo works hard to make sure the other students in the club are focused and on task. When it comes to dance, she makes sure everyone works hard and that everyone knows what to do. It can be a lot teaching the students that don't usually dance and teaching girls that don't show up one week and miss a lesson. Though it can be difficult, everyone including Dance Hip Hop Club advisor and guardian Ms. Figueroa, thinks she is up for the job.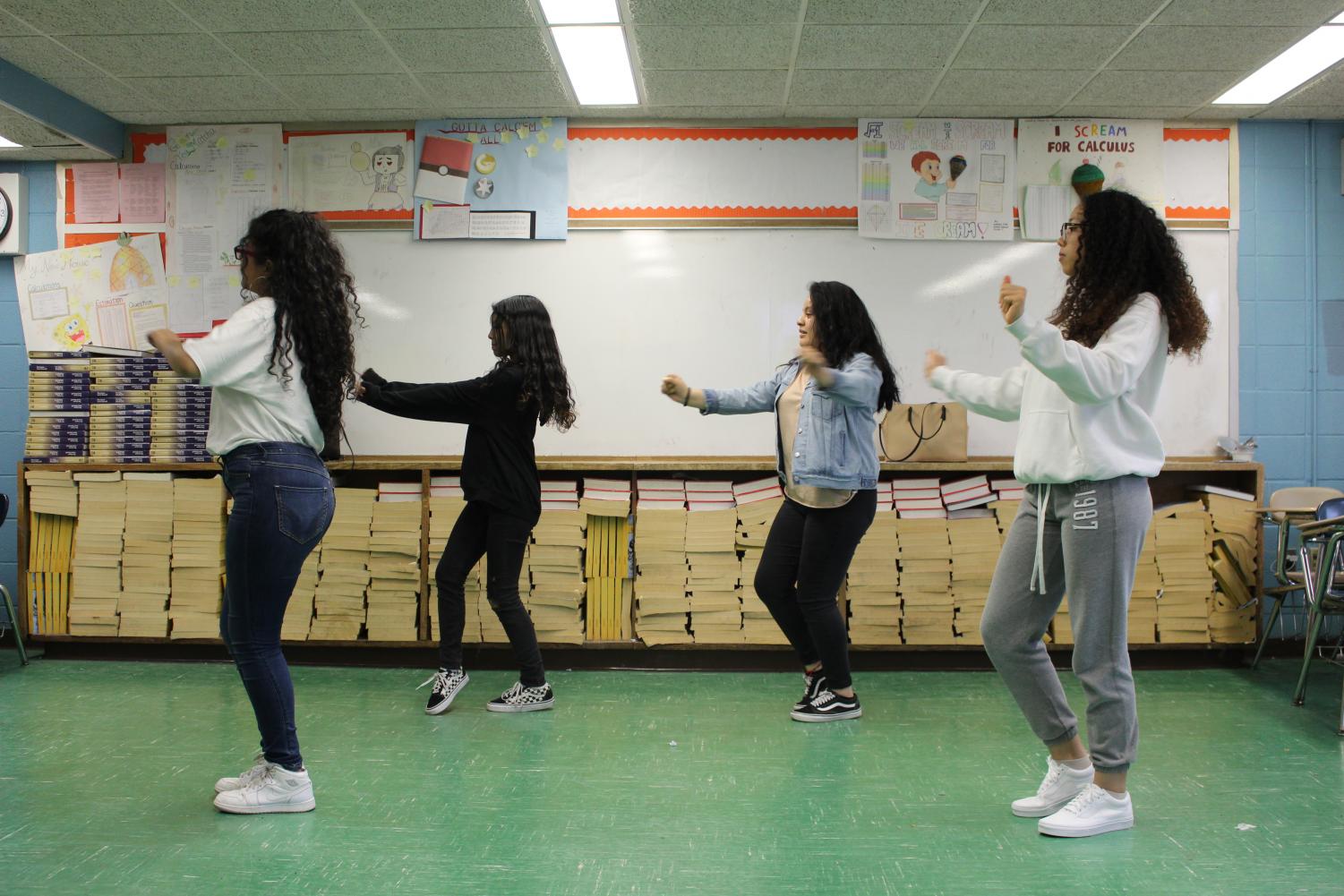 "She has everything under control," Ms. Figueroa said. "She doesn't need help, she can handle it all."
Evelin also is obviously a student and she also has to focus on being in the Francis Lewis Dance Academy too, so it can be a lot on her plate being a student and dancer. Evelin doesn't only run the club, she also goes to dance class outside of Francis Lewis. It can be time consuming. It's not only her that sees that. Her club members see that she works hard and puts time and effort into her club members. 
"I think it's pretty difficult because judging by Evelin's schedule," a club member named Danna said. "She has to keep track of everything including dance combined"
In this club, Bravo has affected and formed a bond with her club members. They trust her and became friends with her too. This club is definitely challenging. Although, the hard work is worth it when she has made new friendships.
"It's been really fun so far," Bravo said.
Over 5000 people – including students, teachers, staff, and administrators – are part of the Francis Lewis High School community. One in 5000 is a series that delves into the individual stories of the people in our community.
View Comments (1)