PSAL Shuts Down all Sports Activities
Amid fears of the recent novel Coronavirus, cities around the world are taking drastic measures to better contain the spread of the virus. With over 1.1 million students in over 1000 different schools, New York City Public Schools is no exception. 
In a recent address to the state, Governor Andrew Cuomo announced a ban on mass gatherings of over 500 people. Furthermore, New York City Mayor Bill de Blasio, has declared a state of emergency. Additionally, with over 500+ cases in the state and about 100 of those in the city, almost tripling since last week, de Blasio has made it clear that public schools will remain open. However, after school activities, including the Public Schools Athletic League, (PSAL), will shut down all sports activities.
The response to this shut down varies amongst student-athletes at Francis Lewis. 
"I do not feel that the temporary closing of all PSAL activities is necessary," senior and Varsity Baseball player Thomas Salerno said.  "Public schools have not been canceled yet so why are they canceling after school events? I feel like it was a rushed decision that had impacted many athletes." 
Salerno is not alone in his sentiments.
"The temporary closing for sports is extremely unnecessary because it destroyed so many high school careers," junior and Varsity Track and Field athlete Meldin Bicic said. 
Bicic believes that if they're going to shut down PSAL, shutting down schools would be a smarter move to help fight the spread of the virus.   
"The DOE is not doing the right things [to] contain the virus," Bicic added. "They should be shutting down all public schools because once one child gets it, the entire school will have it and those kids will take it home."
Junior and Varsity Handball athlete Eithan Gideon agrees with Bicic. 
"All crowds over 500 people are banned, but a school of 5000 isn't?", Gideon said. "The DOE could have assessed the situation in the eyes of the students." Furthermore, students across the 5 boroughs have also come up with various petitions for the closing of schools as well as re-opening the PSAL. 
Some students feel that the PSAL shutdown serves a purpose.
"I feel like the shutdown is necessary because the temporary closing of all activities can decrease the risks of infection for athletes and faculty," junior and Varsity Wrestling athlete Jacky Chen said. 
Despite the shutdown of PSAL, many student-athletes dedicated to their sport have decided to train by themselves. 
"You always need to be self driven and continue to work on your craft with your fellow teammates in this temporary time of overreacting," Bicic said. 
Other athletes at Francis Lewis such as Park will also be training by themselves to prepare for their season.
"Even with no practice, I'm still going to go out for runs and workouts," Park added.  "There's no point for me to slack off or take a break now. I'll be better prepared for my next race, whenever that may be." 
Leave a Comment
About the Writer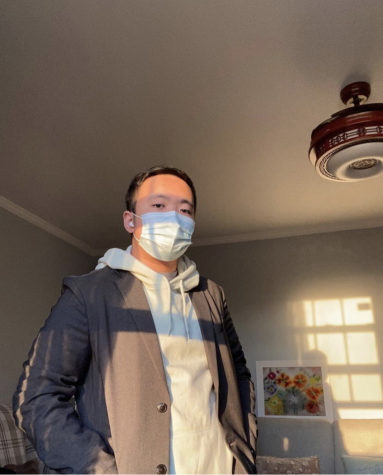 Tony Wu, Editor In Chief
Born and raised in NYC, Tony is a passion-driven community organizer and advocate in making the world a better place. He's an experienced political organizer,...