Francis Lewis YouTubers Create Entertaining Videos for Fun
Once school is over for the day, you probably imagine that most students go home, start their homework and then do something fun like play video games or hangout with friends and family.  However, some students take advantage of their free time by creating YouTube videos.  Teenagers make various types of videos including vlogs, challenges, beauty videos and pranks. These videos are created in their homes or public spaces, either by themselves or with friends. A typical recording session could involve them simply turning on their camera and talking about s topic. Usually, the videos are made instantaneously and without much pre-planning, but they still put in the effort to make them as entertaining as possible.  
Juniors Ashley Avecillois and Oren Salman are students at Francis Lewis High School who create videos on YouTube. They do it for fun, to potentially obtain a career, and to look back and reminisce on their lives in the future.
Ashley Avecillois:  Ashley Jade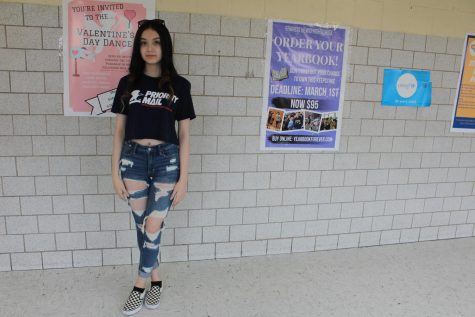 "I started making videos because I felt like it was fun and entertaining to do 'how to's' or vlogs to entertain an audience of all ages in general," Avecillois said. "I just felt at first that I was in a secure place and I just wanted to kind of spread my fun and my knowledge out there for anyone to see."
Avecillois uploads a variety of videos to her channel. For example, she participated in Vlogmas, which is a YouTube tradition where YouTubers vlog daily in December up until Christmas Day. 
"I used to try to make an uploading schedule," Avecillois said.  "I wanted to make it a Monday, Tuesday, Thursday, Sunday thing but it is kind of challenging keeping up with it."
Avecillois feels that just uploading any random ten minute video won't captivate her audience. She strives to put more effort into her videos to ensure that they will be entertaining to watch and that she will have more fun making them.
"I like to record my life, part of my life at least and put it out there so that people see all different perspectives about different people's lives in different places that you've never lived in before," Avecillois said. "Some people may post in warm weather and they may encounter different things. For me, living in New York, it's different because of the amount of people here and how the living conditions are different."
Avecillois also finds that it is useful to record her some aspects of her life so she could have tangible memories to look back on.
"I would start recording and I would time myself or check the time and make sure that I don't go over a certain amount of time so I have enough time to fit in my schedule," Avecillois said.  "I would do this almost around the whole week and then once I'm done recording I would edit after school and make sure to cut out parts and trim it down."
Avecillois has a specific spot she uses for recording in her house. Her setup includes a ring light and a professional camera. She makes sure to check the lighting and camera angles before recording so that she can produce good quality videos.
"As you may have noticed I haven't been consistent about it, but I do want to go back to it and really pursue something serious. The one important thing in YouTube and in anything that you do is consistency is key." 
She aspires to return to making videos more consistently and set new goals for herself. 
"Well at first, the YouTube laws or whatever they're called, monetization, they used to be slightly different than now," she said. "They're completely different in their specific requirements. Before I used to get some profit out of it, but now since I need to adjust to the new regulations, I need to first complete that in order to get money back in my pocket."
YouTube's new policy requires 4,000 watched hours, a minimum of 1,000 subscribers, and 10,000 overall views in order to make a profit. She feels that she could potentially regain the ability to make money from YouTube and build a career in the future because her viewers are very loyal and active.
"If I were to really pursue and grow my audience, I feel like it would potentially be something that would become an important part of my life."
Oren Salman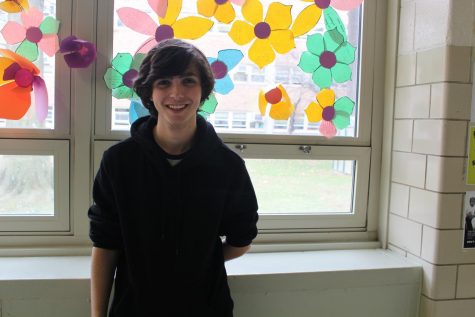 "I started making videos because I've always enjoyed it and I find it pretty sick that in like 10, 20 years me and my friends can look back on these videos and see what we were doing on a certain day," Salman said.
Salman has a lot of fun making YouTube videos, however being consistent can be difficult since school and work get in the way.
"I usually upload once a week during the school year, sometimes once every other week if I'm super slammed with work and studying," Salman said.
Although he doesn't upload during the school year as much as he would like to, he makes a conscious effort to upload 2-3 times a week during the summer months. 
"I make fast paced comedy videos, pretty much just compilations of the best moments of my day or my week, whatever it is," Salman said.
Since he was inspired by the popular YouTuber, David Dobrik, Salman's videos are often similar to his. Salman and Dobrik both make fast paced comedy videos, almost like a sitcom in the form of a YouTube video.
"It is super tough trying to balance school and YouTube videos because I do try to stay super consistent with it, or else it just won't work out and I'll just stop making the videos and leave everything for the last minute," Salman said.
Although Salman puts a lot of effort into YouTube, his top priority is more focused on enjoying the process of recording rather than trying to make everything perfect. He hopes that people will enjoy watching his content and recognize that he truly does love creating these videos.
"I am pretty serious about it because I would like to have it be my job one day, but I also like to have fun with it and try not to take anything too seriously, just try to enjoy it because that's pretty much the point," Salman said. 
"I don't get money out of it just because I don't meet the criteria for it. Even if I did, all my videos would just get demonetized because I do use a lot of copyrighted music in all of them, but I really don't care just because it's more fun to make the videos."
If Salman were to start gaining a large following, he would want YouTube to eventually become his job. He does realize that if this happens he would have to start using non-copyrighted music, which he is open to doing.
"I'm trying not to look too far into the future," Salman said. "I'm just taking it day by day and just having fun with the videos and not really trying to look too far ahead."
Leave a Comment