From K-Pop to the latest Fashion Trends: How the Korean wave became a global phenomenon
It's known as Hallyu, or the Korean Wave. From K-Pop groups to Korean TV shows on Netflix and the latest fashion trends, the Hallyu wave has steadily become a global cultural influence. Think about the last time you heard somebody mention BTS, or Parasite. It's likely that it wasn't long ago. 
The most well known part of the Korean/Hallyu wave is K-Pop. Early accounts of the rise of K-Pop can be traced back to the famous "Gangnam Style", which achieved massive success with over 2 billion views on Youtube, breaking the YouTube  view limit. With over 41 billion streams on Spotify and over 8 billion of those belonging to popular boy band group BTS, the genre has steadily become one of the most popular in modern culture. 
Ms. Kim, advisor to the K-Pop and Urban Dance Club at Francis Lewis High School, provided some insight as to why the genre has gained popularity. 
"(The Korean Wave) is always coming up with new motions and new ideas," Ms. Kim said. "More and more people are interested in learning about new cultures. It's a positive way to unite everyone, because everyone can relate to the music and the dance."
A primary cause why Korean television and movie industry has also slowly made its way into Western media is the mass availability of streaming services, such as Netflix and Rakuten Viki, which translate English subtitles for a majority of Korean Television. 
This rise is most notable with the movie Parasite, winning 4 Oscars in 2020, as well as becoming the first foreign movie to win Best Picture. Aside from movies, Korean television, also known as "K-Drama", has also seen an increase in popularity over the past decade. 
"I believe that the Hallyu wave is able to become more popular due to our technological advances," sophomore Lauren David said. "Nowadays having access to smartphones and social media allows for people to connect with others all around the world." 
From romance melodramas such as Descendants of the Sun to Crash Landing on You, the genre has seen a viewer popularity spike at over 35.8 percent on a global level. A primary factor behind this rise is that K-Drama provides culture and scenery of its native country.. 
"I like the (Korean) wave," junior Benjamin Wu said. "As a Korean myself, it's very cool to see a country as small as Korea spreading its culture and music and food all across the world and seeing people wanting to learn more about the country."
The K-Pop and Urban Dance Club at Francis Lewis focuses more on enjoying and developing new dances rather than K-Pop or Korean culture, according to President Erin Hong.
"I made this club because I found dancing fun and a source of energy for me," Hong said. "I don't recommend this club to fans of K-Pop groups because it's more about dances of different genres, and way more commitment is needed than others think." 
The growing popularity of the Korean wave isn't without criticism and backlash. Specifically, the K-Pop industry is known for it's mistreatment of performers, as well as numerous accounts of scandals. These scandals came to spotlight when one of Korea's biggest entertainment companies, SM Entertainment, came under fire. 
"There's a lot of politics involved," Ms. Kim said. "As they bring in so much money through broadcasting, managers and (higher-ups) are definitely exploiting a lot of these performers. It's very, very, political, and it's becoming more toxic. With that note, I can't help but feel bad for these performers who are really the ones that are working on their feet." 
Despite this backlash, Ms. Kim feels that K-Pop culture "is one of the ways to really connect everyone within the difference of their own culture." 
"The most amazing thing is that everyone can find some sort of relevance in their own lives, and I think that is really the most interesting and striking part," Ms. Kim said.
Leave a Comment
About the Contributor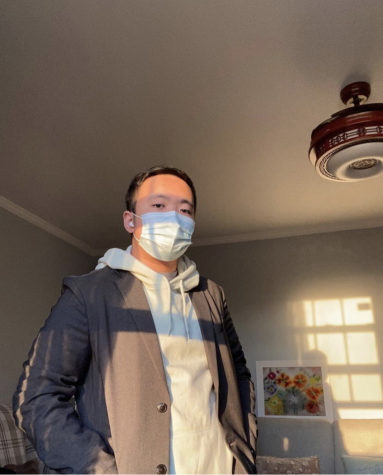 Tony Wu, Editor In Chief
Born and raised in NYC, Tony is a passion-driven community organizer and advocate in making the world a better place. He's an experienced political organizer,...