Opinion: Joe Biden Has Won the Election, What Does This Mean for Americans?
It's official. With a final win in Pennsylvania, former Vice President and longtime Senator from Delaware, Joseph Robinette Biden Jr. will become the 46th President of the United States. After days of anticipation and anxiety, Biden has come out victorious against his opponent, incumbent President Donald J. Trump, who also happens to be the first one-term president since the 1992 presidential election.  Biden's running mate, Senator Kamala Harris, has also made history by becoming the first female, black, and Asian-American Vice President Elect. Traditionally moderates, Biden and Harris ran on the Democratic platform with an emphasis on combating COVID-19, racial inequality, climate change, and other priorities.
Here's how a Biden-Harris administration will look like. 
It's without a doubt that the first 100 days of the Biden-Harris administration will be consumed by COVID-19 related issues. A surprising element that has been neglected perhaps is the fact that Dr. Fauci, who has been previously ousted from Trump's COVID task force, will most likely regain national media coverage  under the creation of a new Biden Coronavirus Task Force. According to reporting from NPR, Biden's plan for combating COVID-19 will include "significant investments in vaccine distribution, testing and the creation of a public health workforce to carry out contact tracing and other services." 
This announcement comes at a time when the nation is grappling with the grim reality of a 2nd surge in Coronavirus cases and related deaths. The Biden administration will be implementing a nation-wide mask mandate, including the de-politicalization of masks. This step is extremely crucial and important, as the United States continues to be divided over the issue of wearing masks at large. 
A Biden-Harris administration will also most likely oversee the dismissal of U.S Secretary of Education, Betsy DeVos, who has been infamously and widely criticized for favoring private education, mishandling student loan programs, changing Title IX rules, and failing to respond properly to the COVID-19 situation in schools by stating that it was "not her job" to do so. Regardless of who Biden picks as DeVos' successor, it's logical to say that many DeVos era policies will be reversed. 
Despite campaigning on his experience as the vice president under the Obama administration, many of Biden's education policies are likely to differ from Obama, EdWeek notes. This includes scaling back on standardized testing policies. For many students, this could potentially mean a decrease in the value of SAT and ACT scores for college admissions, making it easier for students from lower income and less-educated backgrounds to succeed in college applications and careers. Biden also plans to triple funding for Title I, a K-12 education program that supports roughly 70 percent of all U.S public schools. For teachers who have been historically underpaid, this increase in funding will also mean an increase in teacher salaries. According to EducationNext, the Biden administration will further see an expansion in teacher development and an increase in school support staff. 
Recently, the U.S has also endured one of its most prolonged calls for racial justice in recent history after the death of Mr. George Floyd and many others from police brutality. Popular opinion however, would state that government reaction under a Trump administration to this call has been for the most part, negative. Across multiple states, the police have responded to police violence confrontations with even more violence and arrests. On the contrary, Biden has embraced the call for racial justice as part of his campaign and possibly his presidency. The former vice president has also laid out multiple plans to demonstrate his support, including lowering incarceration rates and higher government oversight on police actions. 
However, critics of Biden have noted his heavy involvement in drafting the 1994 Crime Bill, which led to mass incarceration rates, primarily targeting the African-American community. Unlike many liberal progressives, Biden does not support defunding the police. Rather, he will focus on providing them with the necessary resources to lower confrontations and systemic racism in general. 
Although many liberals and Democrats have begun to celebrate the Biden-Harris victory, it should be noted that the fate of the Senate is still undecided. Even as Democrats maintained control of the House, their majority has shrunk by quite a margin, with Republicans picking off key-seats. With a conservative SCOTUS and Senate, analysts warn of a Obama-McConnell replay, where the Senate (with a conservative majority) declined and vetoed anything and everything Obama related. This scenario would prove difficult for the Biden-Harris administration in terms of nominating cabinet members and other judicial members. On the other hand, Joe Biden has been known for his bi-partisanship, which for many, remains a hopeful sign that the historically divided Senate can pass certain bills, especially COVID-19 relief. 
As the nation continues to remain in a state of turmoil and uncertainty, the Biden-Harris win only marks the beginning of change. With plans for mass Trump-era policy reversals but an undecided Senate, the Biden administration will need to plan and strategize it's goals and policies with extreme care. What's for sure is that for now, Biden and Harris will continue to govern and represent unity in a politically polarized nation that has been more historically divided than ever before.
FLHSNews created a list of likely new Biden policies as well as potential Trump Policy Reversals. See the full list here.
Additional reporting by Jade Cora-Brea, Christina Dakis and Joseph Chan
Leave a Comment
About the Contributor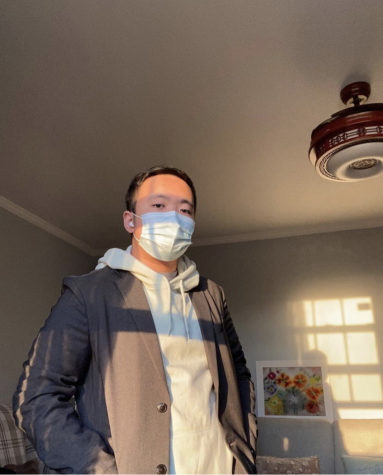 Tony Wu, Editor In Chief
Born and raised in NYC, Tony is a passion-driven community organizer and advocate in making the world a better place. He's an experienced political organizer,...