Students Readjusting to the "Normal" Workload Pre Pandemic
The average high school student today has the same level of anxiety as the average psychiatric patient in the early 1950s. In addition, according to the American Psychological Association's Stress in America 2020 survey, teens who are already under stress due to the normal pressures of high school have felt even more stress in recent years, thanks to the pandemic. Now that we are currently in our second full year of in-person learning after the pandemic, students are learning how to readjust to the normal workload they experienced before COVID.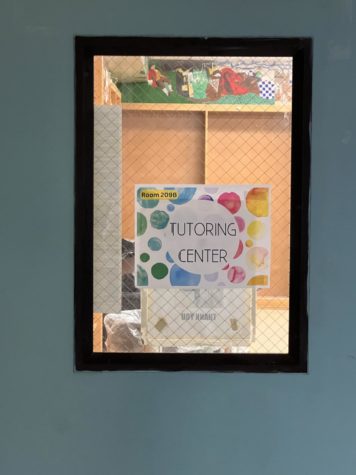 "Last year was more of an adjustment period, coming back from being virtual and all that stuff," English teacher Mr. Green said. "This year I'm trying to hit the ground running and kind of prepare them through more of an intense workload that they're gonna have throughout the rest of high school, then college."
"Last year was my first year teaching actually, and I was kind of feeling stuff out still." Mr. Green said. "This year, it's definitely a lot more homework, and more tests on a consistent basis/regular basis."
Students are experiencing a heavier workload this school year compared to last year, partly because there are more clubs available to join and students are taking different and challenging courses. 
"This year, because I have more clubs and classes, there's more work to do and it's been more frustrating," sophomore Alex Chen said. "From last year to this year, I've had Chemistry Honors, AP World, Geometry, and English Honors added to my schedule."
Faculty also agrees that the workload has increased since last school year.
"The workload compared to last year has increased," guidance counselor Mr. Verastegui said. "I think now that we're in our second year of in-person, teachers especially realized that last year was like a transition period. Now they've kicked it up a notch, where they have more expectations."
"It's important that students do get work," Mr. Verastegui added. "Sometimes homework and assignments are good for mental health because when you're completing it you get a sense of accomplishment and then you learn something."
Before the pandemic, high school students in the US received 2.7 hours of homework daily.  However, as of today, students receive over 3 hours of homework per night. Studies have shown that homework is beneficial to students' achievement in terms of grades, test results, and their likelihood of attending college, but that all depends on the amount of homework received.
"It's about the habits that you build in high school so that you can carry them to college and the world of work," Mr. Verastegui said. "So in a way, it's good. But if it's too much, then it could be detrimental to a student's mental health. Students sometimes can get discouraged by the amount of work they have and feel unmotivated and almost have a feeling of hopelessness, and that's the bad part."
Some students have found that it's easier to manage the workload by studying or doing homework with a classmate or friend.
"Recently I started doing homework with a friend of mine and doing homework together makes me not procrastinate," sophomore Evanthia Konnaris said.  "He's like 'wanna do homework?' and I [say]  'yeah, ok.' Then we start homework early and then we finish early so I don't go to bed as late."
According to Mr. Verastegui, there are other things students can do to manage their workload. One strategy that can be beneficial to students is staying organized.
"One of the things that I always make sure they do is that they find a way to stay organized, whether it's Google Calendar or a physical planner," Mr. Verastegui added. "It's super important to remain organized."
According to Mr. Green, "being around people who know it" is one of the best ways to adapt to a change in workload.
"Being present in class is the number one biggest thing I would say," Mr. Green said. "If you're in class, it's a lot easier to know what's going on, just through osmosis, kind of being around people who know it. But also just getting a schedule down I think is another big thing that can help mitigate the kind of overwhelming feeling."
According to the National Sleep Foundation, high school students (ages 14-17) need about 8 to 10 hours of sleep each night, which they don't get. This can lead to a decline in academic performance, as general health and well-being are critical to optimal academic functioning.
"I think it's good to have a balance where students don't feel overwhelmed," Mr. Verastegui said.  "I have students that literally stay [up] until 2 or 3 in the morning to do the work, and then they have to get up at 6 in the morning to get here on time."
To achieve this balance, how much homework should we actually be getting?
"Maybe like no more than an hour," Konnaris said. "For me, I'm in school from 8, 7:30am  sometimes to 5pm. I already spend so much time at school and sometimes you get the feeling that you don't have anything going on besides school. That's really unhealthy because what are you going to do after high school? What are you going to do after college? You don't have time to discover yourself."
Chen, who spends approximately 4-5 hours doing homework per night, believes students should get less homework so there's a better life balance.
"Two to three hours would be healthy because it balances out your school life, personal life, and the time you spend doing your homework," Chen said. 
"It really depends on how much the student actually pays attention in class," Chen added. "If they didn't pay attention in class, obviously they would need more homework. But if they did, then they wouldn't need as much homework."
Leave a Comment