Taim: Mediterranean Spice in Our Own Backyard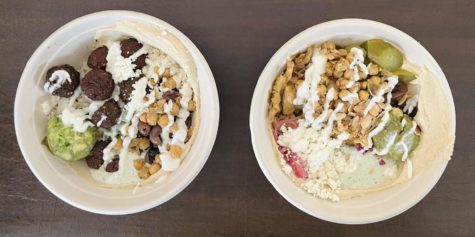 As soon as you walk through the door, the aroma of different spices opens up your appetite and makes you feel like you have been transported to the Mediterranean and Middle East. Taim is a new addition to the Fresh Meadows community, specializing in Mediterranean cuisine. The best part of this new restaurant is that it's located right in our own backyard! All their food is made from scratch and they use a variety of Mediterranean herbs and spices, making you want to come back for more. 
Taim means Tasty in Hebrew. This chain first opened up in 2005 in NYC West Village and now has numerous locations from New York to D.C. 
At first, the menu can seem intimidating due to the variety of options offered. First, you need to decide whether you want a pita or a bowl, and then choose your main dish from falafel, chicken, roasted meatballs, cauliflower, eggplant, and kebab.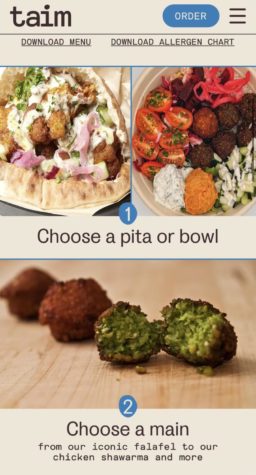 Then you have the option to choose your toppings, including cucumber, chickpeas, feta, hummus, and croutons. You can also add avocado, eggs, or fries for an additional dollar. Every customer has their own preference when customizing food to their liking.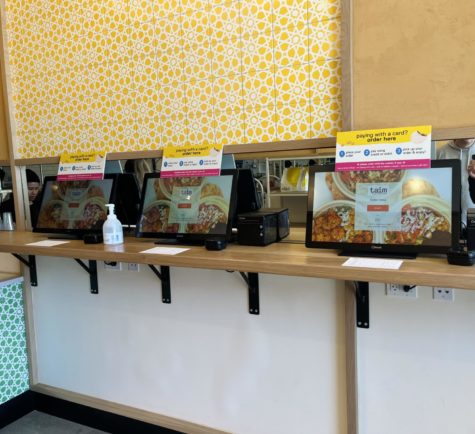 I found the kiosk more helpful when ordering because it is an easier way to explore the different options and choices at your own pace. The only downside is that cash is not accepted at the kiosk. 
I ordered different options to get a taste of everything. All tasted fresh and well made with an abundance of flavor and spices. The pitas were stuffed with all the great selections chosen. However, the pita can get a little messier so make sure you have extra paper towels or are seated on the stools located in the store to minimize the mess. The chicken shawarma pita is one of the messiest because the sauce that it is made with can seep through the wrapping. The bowls were easier to eat and you were able to mix the sides and topping together as you like. The side order of fries was very thin and crispy and each came with an option of a unique sauce such as saffron aioli, harissa ketchup, or whipped garlic sauce. Just a friendly warning, both the harissa falafel and ketchup have a little kick to them, so if you don't like spicy food choose one of the other many choices available.   
The falafel is award-winning and I would definitely recommend it. Even my friend, who is a very picky eater, went for seconds of the green falafel which she would never have ordered to begin with if I didn't ask her to. Taim is a place where you will not get bored because there are so many options, making you want to try a little bit of everything.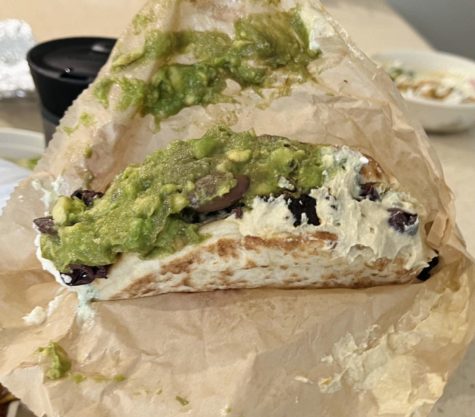 Since they just opened, the workers are still getting used to the lunchtime crowd and the abundant orders, so it can take a little while for your order to be done. However, it is worth it for being able to have a fresh, customized meal. 
Leave a Comment