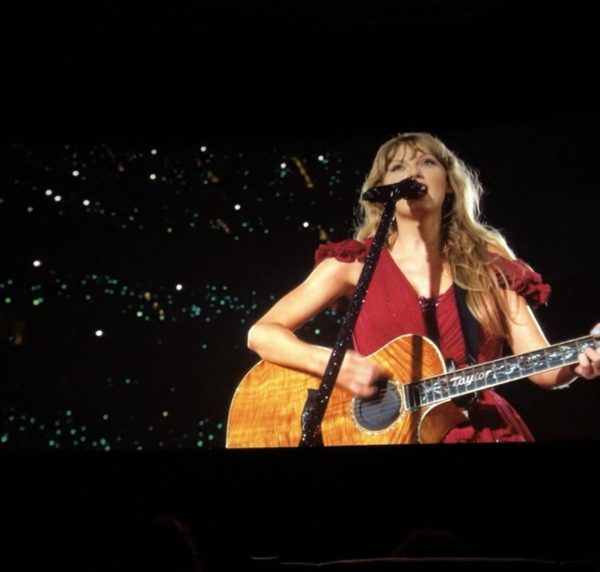 Earlier this year, singer/songwriter Taylor Swift went on her "Eras Tour" which features songs from all her album eras. Her fans, dubbed the 'Swifties', were able to go to the tour in elaborate outfits where they would sing, dance, and trade friendship bracelets with each other. However, with the prices of the tickets being so high along with the Ticketmaster debacle, many fans were unable to get tickets, so Swift filmed her concert and allowed her fans to have a concert-like experience in their local movie theaters. 
This concert explored all her "eras" from Fearless to her latest Midnights album. This was Taylor Swift's first concert after her Reputation Stadium Tour back in 2018. She released four other albums after that tour, making her fans even more eager to attend this concert which would include songs from those albums along with other fan favorites.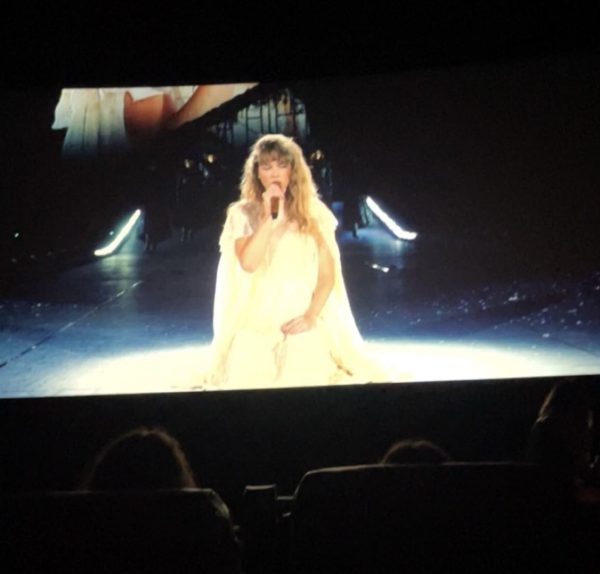 I was able to attend this concert movie on its opening weekend and I can safely say that she didn't disappoint. When you first walked into the theater, you were given a free movie poster with Taylor Swift in her Lover Eras outfit. You were also able to see an array of fans, some wearing subtle outfits (such as myself) and some going all out with an ensemble and friendship bracelets to trade. If you went to the snack bar, you had the option to get a collectible popcorn tin with her various eras and album covers on it and a matching plastic cup. These souvenirs cost more than a regular popcorn bucket and drink cup, so you might want to be mindful about getting them if you aren't going to use them. 
Starting with her lover's era, you got to see vivid pastel colors and hear the music in surround sound as if you were there. The visuals were so crisp as if you were standing right in front of her. From seeing little snippets on TikTok, it was surreal to get to see her in action. Taylor Swift sang, danced, and played the piano and guitar for some songs in an acoustic section showing how artistic and multi-faceted she is as a musician and artist.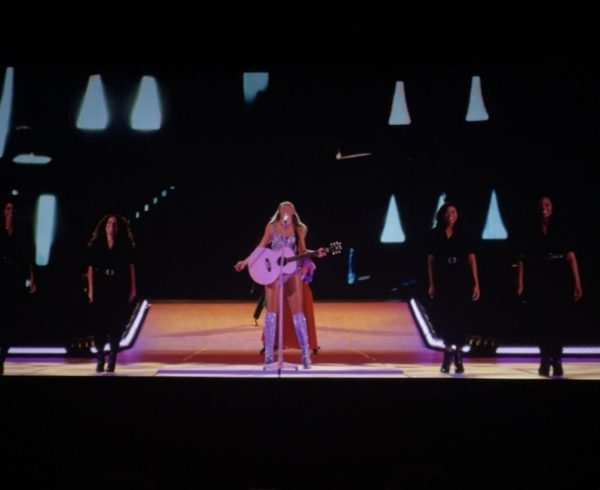 As the night went on, you could see how much effort and heart she put into each song and era, portraying a journey throughout her 17 years of music. Each era was like a chapter with different characters, themes, and genres of music. Even for those who aren't "Swifties", you can't deny her talent, hard work, and storytelling through this concert. The editing of this film also flowed naturally making us feel like we were a part of the tour night with their various angles of the stage, both up close and aerially, and the crowd.
It was like seeing different concerts all at once with her transitions from pop to folk and indie music. However, she did cut some of her fan-favorite songs such as Cardigan, Seven, the Archer, and Wildest Dreams because the movie was about 30 minutes less than the actual concert time. My favorite era was her Reputation era due to her fast-paced and upbeat songs.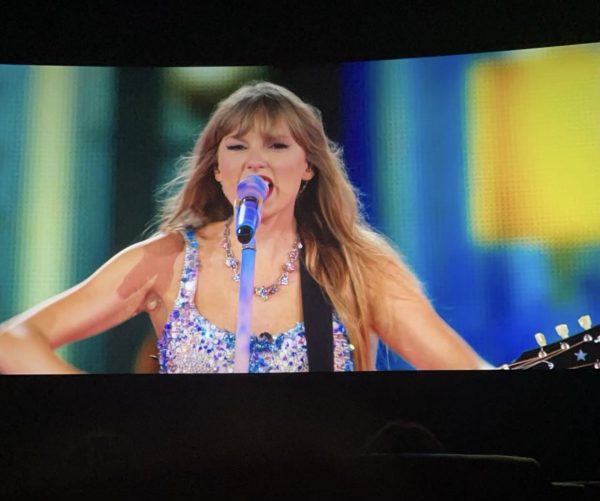 This concert film was a testament and cinematic celebration to her groundbreaking career while also allowing the "Swifties" a memorable concert experience that pays tribute to her notable discography.