New Faculty Profile: Assistant Principal Ms. Williams
Ms. Danielle Williams is the new assistant principal for the ISS Department at Francis Lewis High School.  Ms. Williams couldn't be happier to be back in Queens after two years of teaching in Manhattan.
"I'm actually a graduate of Townsend Harris High School, so I always wanted to work in Queens,'' Ms. Williams said. "I feel that Queens is such a diverse area and coming back to Queens is what I always wanted to do."
Ms. Williams taught ICT, resource room, and social studies but realized where her heart belonged. She transitioned to special education and has worked in the field for the past 10 years.
"I love special education,'' Ms. Williams said. "I applied for the position because I just wasn't involved in special education at my previous job. I wasn't working in the area that I love."
Ms. Williams responsibility as an ISS teacher is to always connect with the students so everyone can feel welcomed and safe. However, she remembers one class in particular that gave her a difficult time.
"This is a group of students that was my hardest to discipline in 2008,'' Ms. Williams said. "I started teaching 2004 and this group of students just gave me a rough time. A lot of the kids were gang members and I just couldn't connect with them. We read a book called Song of the Trees and I changed my English classroom into an Art/English classroom.  We just started connecting."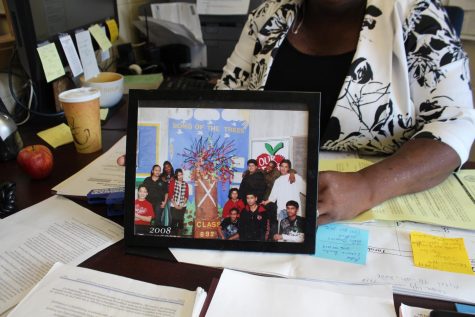 When she was younger, her grandfather was the source of her never-ending dedication.  "My grandfather used to say, 'keep it moving'," she said. The reason I say 'keep it moving' is that things keep happening in life all the time. You can choose to let it affect you or you can choose to learn from it.''
Leave a Comment