Building for The Future: Francis Lewis Hosts Robotics Competition
Students from schools across all boroughs of New York City competed at the annual First Tech Challenge (FTC) Robotics Qualifiers event on January 13-14 at Francis Lewis High School's gymnasium. Student teams from grades 7-12 were expected to design, construct, program, and operate their own robots to compete in unique skill and challenge courses.
"It makes things easier to think computationally," Robotics teacher Ms. Elfers said. "It's a good outlet for problem solving. It helps to change your thinking process."
This year, FTC required students to transport cubic blocks from one point of the course to another, stacking them as they maneuvered the machines in the process.
"There are many different components to robotics," Long Island City senior Fahim Miah said. "This year, our main goal is to build a robot that can carry lifts and place cubes to earn points."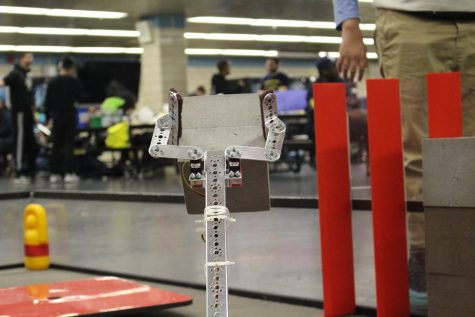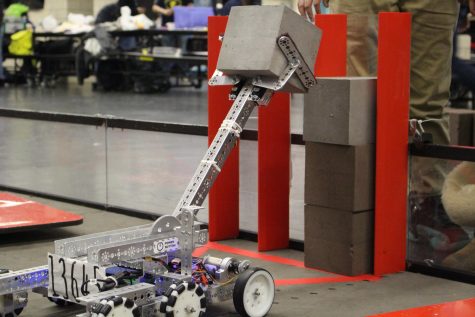 Robotics students are able to work together with other like-minded students where various skill levels are appreciated and valued.
"Our Robotics team fosters students to build upon their creativity and also allows them to work with other students with similar interests, where students build upon teamwork and leadership skills," mathematics teacher Ms. Kim stated. "They are able to take their creative ideas and apply it to real-world applications."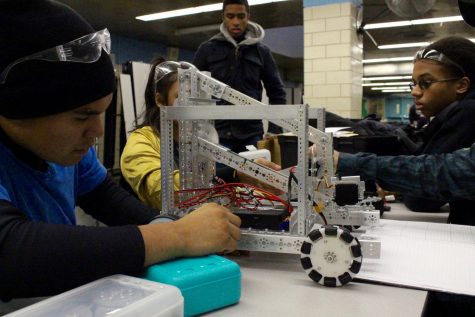 Applying knowledge outside the classroom, many teachers and students claimed that the program is preparing them not just for a career, but also for fundamental life skills.
"It expands my mind," University Heights senior Joel Polanco said. "To be honest, I never really considered this as something to do, but I've learned from my teacher that if you try new things you get to learn a lot about yourself. The thing that keeps me going is the fact that I'm learning something new."
"This is one of the many subjects we're learning," junior Albert Ladgard said. "We learn about force, friction, motion, as well as what's best for what we want to do. We also learn how to build effectively and fix any problems we have."
Students involved with constructing the robots are able to teach themselves as they learn. They also acquire skills to build upon each other's ideas, while inspiring each other to continue to work harder to solve the problem.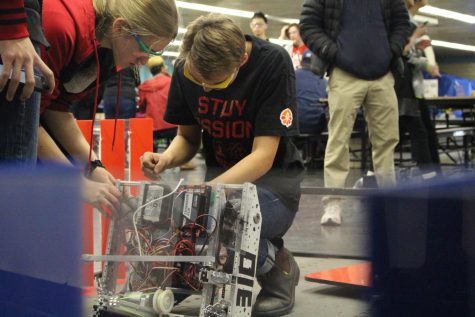 "We inspire each other," Manhattan Center for Science and Mathematics junior Angeli Reynoso said.  When we're in a stump and can't understand something, somebody else always has another idea to build upon. We always push each other to continue to work harder and solve the problem."
The event consisted of teams 3006, 4780, 4783, and 4785 representing Francis Lewis High School.  Teams 3006 and 4780 qualified for the regional competition, which will be held in February.
"Robotics is important to our school because it provides a place for students interested in Robotics, Engineering, and Programming to enrich their skills and talents," mathematics teacher Ms. Kim said.
Students involved in their first year of Robotics have openly shared their experiences of how practical and accessible the program is to everyone.
"When I think about tools, I think of them as complex legos," Polanco said. "You just put the pieces together and they work.
"I enjoy programming it," Miah said. "As a programmer, I can understand how the robot will move, control the motors, and direct my robot. I feel really accomplished, I feel like I'm a leader."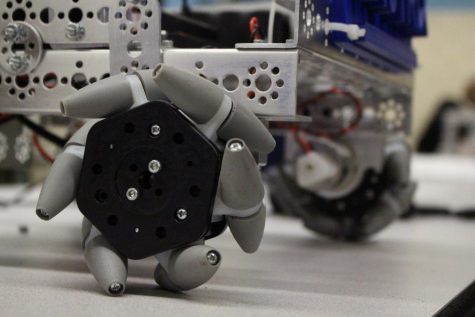 Leave a Comment