Korean Cultural Exchange Unites Two Worlds
High school students from Seoul, South Korea visited Francis Lewis High School as part of the second annual Dongtan Global High School cultural exchange event on October 15.  Teachers dressed in traditional hanboks and groups of student performers made last minute preparations in the auditorium to welcome the very special guests.
Francis Lewis hosts this event to offer both American and Korean teenagers a chance to gain insight on distinct cultures through performances, presentations, and one-on-one interactions between students from different countries.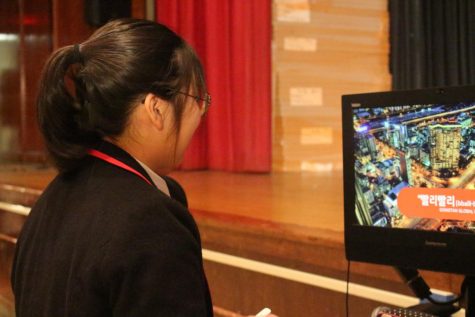 "I know a lot of non Korean people who take Korean because it was introduced to them through Kpop, which is actually the biggest and growing Korean influence in America," said senior Harbin Bae. "Through performing Kpop dance, listening to Kpop, and watching Korean drama, Asians are united through a common love for culture and art."
In between performances by the Korean exchange students and the JROTC Drum Corps, Drill Team, and FLHS Dance Academy,  students exchanged social media contacts, conversed, and enjoyed each other's company.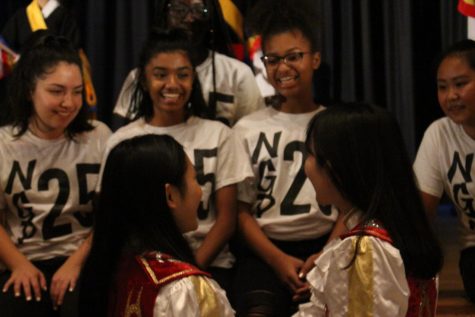 "While there are differences between American born Koreans and native Koreans, once they find out one of the other has Kakaotalk, which is a Korean social media network, they become friends [instantly]," said senior Vina Hsu.
Many Korean-Americans raised in America do not realize how Americanized they have become, and are reminded of this during the event. On the other hand, those who are not Korean but take Korean as a foreign language benefit by gaining a deeper understanding of a culture different from their own.
"Being Korean but never having been to Korea, I learned more about myself and the Korean culture," said Bae, "Also, those who chose Korean as a foreign language obviously wanted to learn about the Korean culture, and are able to [at] this event."
Hsu visited Korea in the summer of 2017 after winning a study abroad scholarship through an essay contest. Visiting the country that she only learned about in classrooms and through the internet, Hsu truly experienced the culture through hands-on and intimate moments.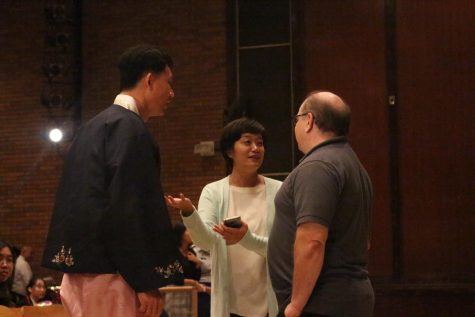 "I got to visit another [part] of the world and witness the cultural difference that invariably exists," reminisced Hsu, who is Taiwanese-American. "After you realize the distinctions, you feel the urge to break stereotypes as you get to know Koreans better."
Because of this trip, Hsu supports the idea of spreading knowledge of different cultures through enriched opportunities such as student exchange and studying abroad.
"Generations after us think they know everything, but they really don't until they truly experience it themselves," added Hsu. "We all have stereotypes of people because of the internet and limited experiences. That's why we should open up so we can change our mentalities and grow tolerance for everyone. 
"The school cultural exchange shouldn't just be open for Korean students, but welcome cultures from all over the world."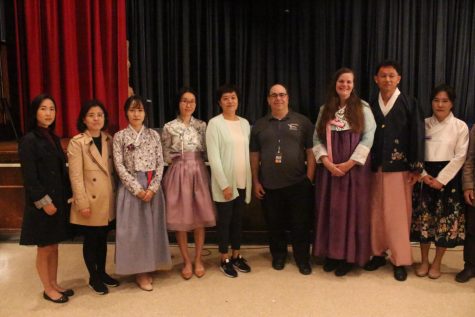 Leave a Comment