New Gym Policy is Implemented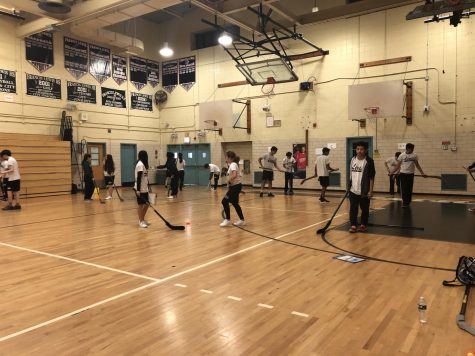 In September, eager students arrived at their physical education class, excited to select the teacher and sport they wanted to be part of for the school year. Seniors and juniors were especially excited because they could finally pick their sport first in hopes of sharing class with some of their friends. Little did they know the gym policy changed and they were no longer going to be part of a sport of their choice. 
Assistant Principal of Physical Education Mr. Tsai decided that this year was the year to change the gym policy that Francis Lewis has used for many years prior. In years prior, students would be presented a handful of different sports and had a choice in which one they wanted to participate in for the rest of the year. Seniors and juniors would have first priority to choose their gym class, whereas freshmen would be the last to pick their class. 
"To be honest, I didn't like the idea of the seniors and juniors picking their classes first and then freshmen were left with whatever class is left over," said Mr. Tsai. "What are we really doing to freshmen? They're new to the building, and they don't get to pick? I didn't think that was fair and I didn't want to be part of it."
In previous years, it took weeks for all the students to pick their physical education class and that is what encouraged Mr. Tsai to change the policy.  
"There is no difference whether you are in a strength training class or a sports class," Mr. Tsai added. "We want to try to expose students to as many different physical education and different types of physical activities as possible." 
This year, students will stay with their assigned teacher for the whole school year and will do "starter fitness," including learning and doing ten exercises repeatedly for the entire first semester. Shape America is an organization that puts out national public school physical education standards. Mr. Tsai came to the realization that Francis Lewis has not been meeting these standards in the past and wanted to make improvements by implementing this new system. 
"We're doing more peer feedback because one of the standards of physical education is not just playing sports," Mr. Tsai said. "That's not what physical education should be. One of the standards is about social interaction. Students should be able to give feedback to each other and assess each other." 
This new feedback aspect of physical education promotes social and emotional development, which is one of Mr. Tsai's major goals. Students had mixed emotions and were confused in the beginning of the year since the system had not been elucidated. Many students, especially the upper class, think it is unfair that they don't get to pick their physical education class anymore. 
"I would prefer to have one sport for the whole year rather than to repeat ten exercises for a semester and then pick a sport for the second semester," junior Brandon Yam said.  "This repetition works against us. Our attention span wanes us, so I feel as though the department should have implemented the ten exercises in the curriculum of the sport. That way, we would have fun committing to one sport instead of ten exercises."
Many students prefer the system that has been used in past years over the new system that was introduced in September of this year. 
"Since I am a senior, I was looking forward to having my first pick at which class I wanted to be a part of," said senior Nicole Edmond. "However, that wasn't the case this year. I don't necessarily agree with this change because students should at least have the option of which sport or type of physical fitness they want to participate in."
Mr. Tsai pointed out that many of the reasons why students often want to change their physical education class is to choose a "less active" class or a class where they have more friends in. The system is still new and many students have not gotten used to it yet, he said.
"My goal is to overall improve the social/emotional development of all our students," Mr. Tsai added.  "As a former guidance counselor, social/emotional development is so important, especially this day in an age where we're relying so much on technology for social interaction.  We are trying to promote that through physical education."
Leave a Comment