SAT Requirements for College Admissions Change for Class of 2021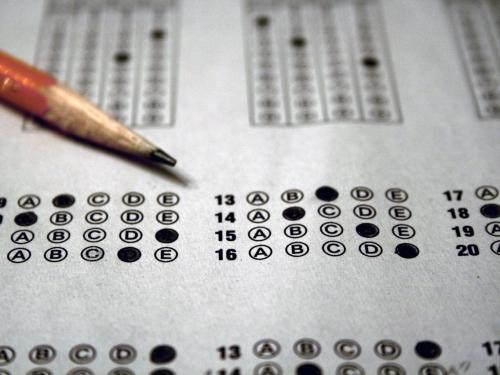 With colleges and universities looking heavily at a high school student's junior year during the admissions process, the number of concerns for the class of 2021 continue to grow.  The closing of school buildings, the cancellation of SAT exams and summer internships, and the lack of in school guidance on the college application process contribute to these concerns.  However, some colleges have decided to ease one possible cause of stress by no longer requiring an SAT score for the class of 2021.
"After much discussion within admissions, executive leadership and our faculty, we thought this temporary policy change would be in the best interest of prospective students who have experienced limited access to testing this spring," said Stephanie Espina, an admissions officer at Adelphi University.
The State University of New York, as of now, still requires SATs for 2021 fall admissions.  However, some private colleges such as Adelphi have recognized the circumstances juniors are currently in and decided to give students an option in submitting SAT scores when applying to college next school year. Since private colleges are not associated with a state system, they are free to make their own decisions towards the admissions process.  Instead, colleges like Adelphi will continue to base a student's acceptance on criteria such as GPA, extracurriculars, and class rigor.  State schools will be test optional if the state system allows it.
"The decision was guided by the university's mission to provide high-quality education for millions of Californians," said Hazel Kelly, public affairs manager at California State University. "The temporary change was made to ensure equitable access to the university and to provide a measure of relief to prospective students and their families."
Currently, only California and Oregon have announced that their state universities will no longer require SATs for 2021 fall admission.  
"I think that it benefits students," Social Studies teacher Mr. Ardis said.  "It gives them the ability to showcase their other scholastic achievements.  Now some colleges will be given the opportunity to see an applicant as a whole."
Some Francis Lewis students agree that this decision is beneficial and are relieved that colleges will be focusing more on other factors. This will help students who may not perform well under stress but have exceptional grades.  
"Some people are bad test takers," junior Amanda Mo said.  "The SAT doesn't include the topics or majors that we want to pursue in the future."
Though some find this decision helpful, there are students who disagree. 
"I don't feel that it is fair," said Dyani Mosquera, a junior at Forest Hills High School. "Kids who have a low GPA and study and work hard for a good SAT score have to compete with kids who have an amazing GPA, but never take the SAT."
"I think it would be harder," junior Isabella Lee said.  "There are less factors to judge a student and there's more pressure on having a high GPA with a good essay."
The Scholastic Aptitude Test (SAT) has been used since 1926 to determine a student's acceptance into a college or university.  The SAT is a standardized test, consisting of four sections: reading, writing and language, math, and an optional essay.  Each section is timed and totals a score ranging from 400-1600.  Guidance counselors have expressed their concerns with some colleges being test-optional.
"I have some students that were so preoccupied with their SAT score," guidance counselor Ms. Reyes said.  "They took the test multiple times and abandoned other measures that could've been helpful at this time. These are the students that might have their plans altered."
Some juniors are questioning the impact of not submitting an SAT score during the college application process. 
"I'm just wondering if I were to not submit a score, would that put me at a disadvantage?" said Luke Anderson, a junior at Beacon High School.  "The schools say no, but realistically, how could two people be compared if one has an SAT score and the other doesn't?"
Students should continue to remain in contact with their college counselors to receive guidance on the admissions process, according to Francis Lewis College Counselor Ms. Shaw. 
"For schools that are newly test-optional for the 2020-2021 year, we focus on the things we can control," Ms. Shaw said.  "If you can really show [colleges] you have used every opportunity afforded to you to know the school, then you can only make yourself look better in the application."
College admission officers have voiced their own advice for the class of 2021 as well.
"Put serious effort into your college essay and get two different, but carefully written letters from teachers/officials," said Michael McKeon, an admissions officer at the University of Albany.  "Take advantage of the opportunity to develop a thorough application and be sure to demonstrate interest in a manner that can be tracked by the colleges/universities in which you are interested in."
Leave a Comment
About the Writer
Erin Mui, Community News Editor
A junior at Francis Lewis High School.  Mui is the oldest child of three who grew up in Rego Park, Queens.  Since 2018, she has written articles for...