Class of 2020 Reflects on Unique Graduation Experience
Graduating seniors would have marched up to the podium on the stage of the auditorium, filled with friends and family.  As they tapped their head to Pomp and Circumstance, seniors would have firmly shook their principal's hand to accept their diploma, soaking in the sky-blue graduation gowns, gold-blinding spotlights and ear-piercing applause.  Unfortunately, this was not the case for New York City public high school students this semester.  FLHS News interviewed Francis Lewis students as well as students from other high schools in New York to find out how their graduation and post graduation plans changed amid the COVID-19 pandemic. 
Janeth Jerez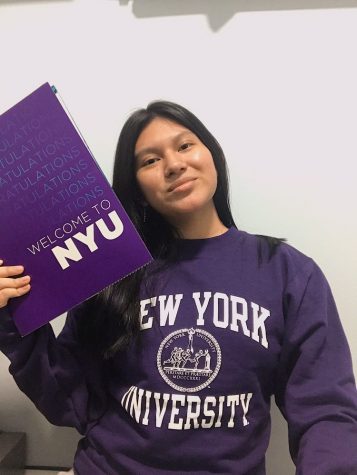 Francis Lewis senior Janeth Jerez found graduation "most important" to her senior year, she told FLHS News. 
"You're there with your friends and you're saying goodbye and all that stuff," Jerez said. 
Appreciative of the Instagram page for the Class of 2020, however, Jerez said that online and in-person decisions are different from each other. 
"It's nice to see that there's a post and you're putting comments like, 'Oh congratulations and stuff,'" Jerez said. "But I feel like it's different when you're with the person and you're hugging them and you have to keep [taking] pictures with them." 
Jerez voiced concern for her peers who lack social media to congratulate each other. 
"Some of your friends, you may not follow them on Instagram or stuff like that," Jerez added. "I don't follow all my friends, so I don't know where they're going and their phone numbers now that I'm thinking about it." 
Jerez reflected on majoring in nursing at New York University, where her freshman orientation will be either postponed or cancelled. 
"It kind of sucks 'cause that's like a period where you make friends with new people," Jerez said. "It's important socially at least." 
Audrey Barke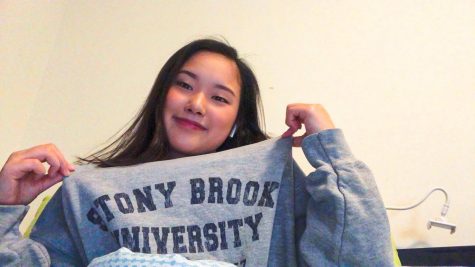 A senior at Deer Park High School, Audrey Barke said that she looked most forward to graduation, especially when a virtual one cannot replace an in-person one. Barke reconsidered her post-graduation plans, as did many seniors at Francis Lewis High School and across the city, amid the COVID-19 pandemic.
"Graduation was memorable in the sense that I'm shaking the hands of my principal and taking my diploma, then just opening it and seeing that my name's right there," Burke said. "I'm looking at everyone with their caps and gowns and cords. That's when it's supposed to be like, 'High school's over, isn't it?'"
She explained that the Class of 2020 has been tested since Hurricane Sandy, with the coronavirus as no exception. "My grade has always been unlucky," Barke said. 
Barke added that yearbooks too have changed by going from signatures to emails, which she feels are "uncomparable." 
"[Yearbook] had to ask the senior class to send in any photo — whether it be in school or at a school event — just to fill up the pages," Barke said. "I can't even get signatures and cute messages because I can't go to school and see friends, which is really sad."
Studying in psychology at Stony Brook University, she reflected on feeling privileged to attend despite the cost of attendance amid the COVID-19 pandemic. 
"I didn't want to be social about [where I committed]," Burke added. "It was sad that I couldn't go to school and celebrate with seniors. They're just happy they have a place to go to now."
Sungkeun Han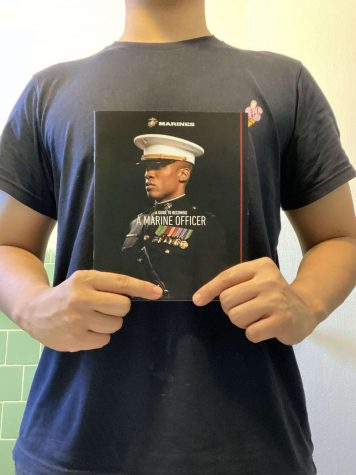 A senior at Francis Lewis High School, Sungkeun Han will train two days a month in the U.S. Marine Corps and study criminal justice in college, which he declined to share. 
His biggest regret is not spending enough time with his friends, Han told FLHS News. 
"Going to the Marines, I wanted to hang out with people, spend time and go to the gym," Han said. "I'll have to work harder since I'm leaving off to boot camp."
Han said that he wanted to say goodbye to his friends, as he will train in the Marine Corps for three months. 
"I'm really sad that I won't get to do that," Han said. "After the quarantine, I might have to leave because I'm going toward the end of June or early July."
Han outweighed the positives to the negatives of going to the Marines amid the COVID-19 pandemic. 
"I'd rather just go fast and come back," Han added. "I didn't really achieve anything that I wanted in high school, so hopefully college treats me better."
Yeju Kang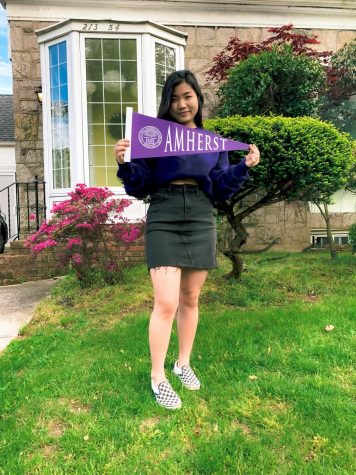 A senior at The Bronx High School of Science, Yeju Kang missed prom — or her "magical moment," she called it — when the pandemic closed schools across the city. 
"I was looking forward to prom most — before prom when you take pictures and everything," Kang said. "You get to be with all your friends and your classmates and be dressed up fancy." 
Prom is a "rite of passage," according to Kang. 
"It's like, 'we're finally entering adulthood dancing,'" Kang said.  "It's something a lot of people [had] looked forward to since they were young." 
While her high school uses social media to engage seniors, Kang told FLHS News that she feels "conflicted." 
"They're going to make a TikTok where you wear sweats and jump into prom dresses," Kang said. "We're having a virtual graduation that no one wants to do." 
Kang shared that she had wanted to see the campus before she committed to Amherst College, where she will double major in biology and in dance and theatre in the fall. 
"I can't go visit the campus itself and I've never visited before, so I'm kind of sad about it," Kang said. "I just want to go to college in person."
Jenny Chen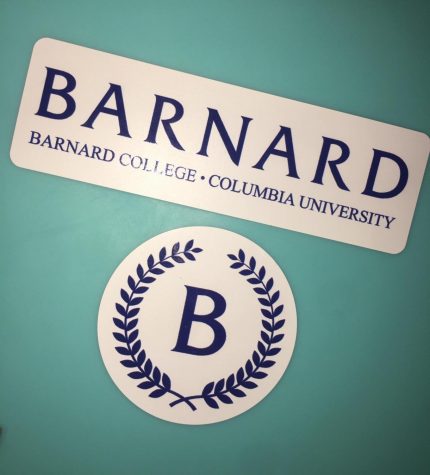 Francis Lewis senior Jenny Chen told FLHS News that she wished she had spent more time with her friends toward the end of the year, when exams passed. 
"I missed out on hanging out with my friends, and it's kind of sad how we started off as freshmen and we find out we are going to do a series of events during senior year," Chen said. "But now we can't even do them and we also missed out on prom and senior cut day, which you only have one time in high school."
She expressed regret for not being able to attend graduation, which she deemed as "most important," and will attend Barnard College as a biology major in the fall. 
"In the past, people have told me how graduation is boring because you only hear hundreds of names being called on stage," Chen said. "But then all the seniors this year miss out on their names being called on the stage and their graduation is being held virtually, so it doesn't have that much meaning."
Emily Hernandez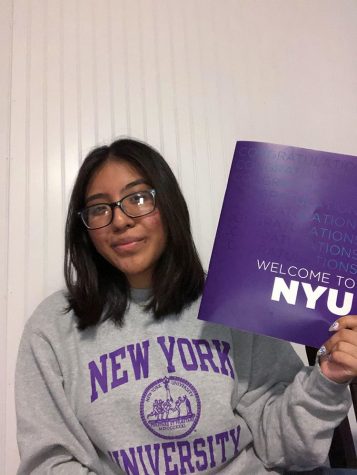 Francis Lewis senior Emily Hernandez said that she missed out most on College Decision Day.
"I was so excited to wear the gown and then take pictures with my friends and then post it on Instagram," Hernandez said. 
Failing to reap the benefits of ARISTA let her down amid the COVID-19 pandemic, Hernandez explained.  
"I was just disappointed," Hernandez said. "You work hard and like we had to go to, but you had to stay after school for parent-teacher conferences and then it's like all for nothing." 
Hernandez will pursue business at New York University, where she expressed concern for the cancellation of her freshman orientation Welcome Week and her freshman year. 
"I was excited to meet new people," Hernandez added. "We already missed out on half of senior year, and now we're missing out on half of freshman year where you start to get involved with a new community."
Kristen Cho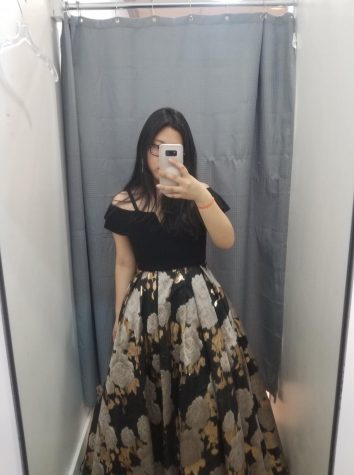 A senior at Francis Lewis High School, Kristen Cho looked most forward to graduation.
"Graduation would have been my official proof of my departure from Francis Lewis High School," Cho said. "It would have felt real, in a sense, that I'm an adult."
Cho added that she missed out on her graduation, mainly because of her yearbook.
"I don't know what to do with my blank yearbook," Cho said. "I'm not going to do any virtual signings. I'm going to lose all those virtual signatures."
Enrolling at Hunter College was "a bit of a struggle," according to Cho.
"Having to handle everything online without being able to physically reach out for help from the college and career office," Cho said. "I adjusted it financially because I did not want to have any sort of debt after college."
Attending Hunter College as a biology major in the fall, however, Cho said that "everything doesn't feel real."
"I won't be able to congratulate my friends in person before they leave," Cho added. "I'm also disappointed that I wasn't able to congratulate some of my classmates because I don't have any way of contacting them."
Derrick Wu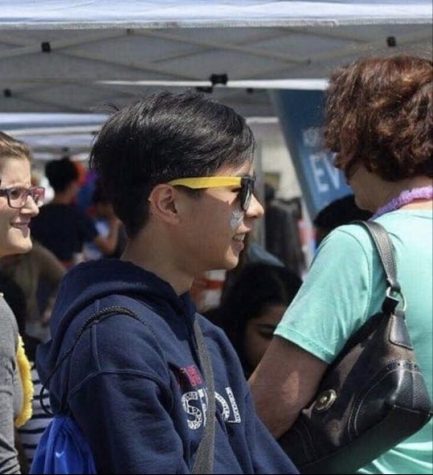 Francis Lewis senior Derrick Wu thinks College Decision Day is one of the most important days for seniors.
"The one event I looked forward to the most was #IDecided Day," Wu said. "It means a lot to be able to be proud of committing to a post-secondary plan and allows us seniors to fully appreciate that we are moving on in life to greater things, while acknowledging all the hard work it took to get there."
Wu voiced regret for not visiting with friends because he had been too busy before the COVID-19 pandemic hit.
"I wish I had gone out more and fully appreciated our great international city," Wu added. "I wanted to visit the Met more often and eat at iconic places I've never been to before such as Katz's Deli."
Wu reported having difficulty committing to Binghamton University because of its cost, and will instead study business at Baruch College in the fall, with plans to obtain a master's degree in statistics or data analytics.
"In light of the economic situation that may take a while to recover from, I decided it was safer to attend Baruch College, which is a CUNY and significantly cheaper," Wu said.  "There are no associated costs of living since I would be living at home and commuting.
Kristyn Cancel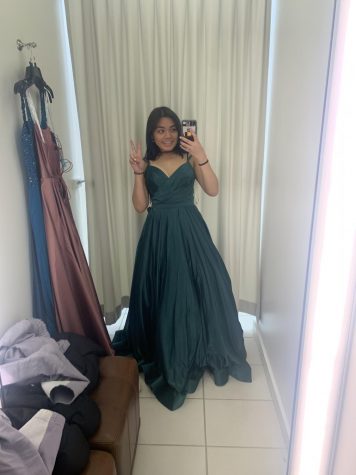 Kristyn Cancel is a senior at Francis Lewis High School whose prom and graduation were cancelled because of the COVID-19 pandemic. Cancel told FLHS News that she tried on a turquoise gown that she wanted to buy to take photos of herself and her friends.
"I was very close to purchasing a prom dress," Cancel said. "I was also shopping for a graduation dress and was close to buying one for that, but I didn't [because of COVID-19]."
Reacting to seniors creating an Instagram account celebrating Decision Day, Cancel told FLHS News that she finds it "inadequate."
"I was so happy to see the Decision Day posts on Instagram," Cancel said, "but it's not the same as actually getting to see people and congratulate them."
Committing to Adelphi University as a nursing major came with its own challenges virtually, according to Cancel.
"We're supposed to have student tours, speak with counselors and make up our schedules," Cancel said. "But because of [the coronavirus], I've been receiving emails to do virtual meetings and calls if they can't connect."
Andrew Ho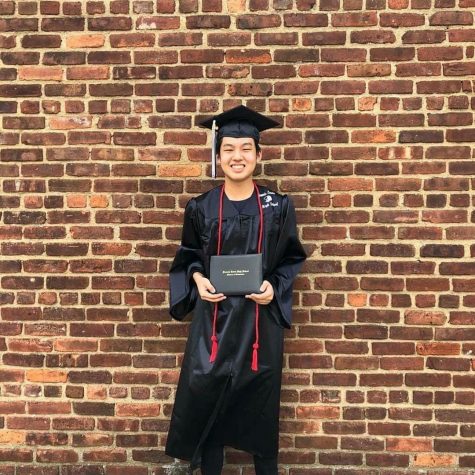 A senior at Francis Lewis High School, Andrew Ho reported having trouble adapting to college enrollment.
"It was really hard to understand what I needed to do for college without having help in person," Ho said. "It was honestly hard doing everything over Zoom and figuring out college stuff all by myself because my parents never went to college in the States."
Ho's perspective on school closures changed as remote learning continued throughout the semester.
"[I] never thought I would say this, but I'm missing going to school in person," Ho said. "At first I was pretty happy 'cause I didn't have to go in person, but it's even worse if I am at home, bored, doing nothing and not having any social contact and fooling around at school."
Declining to share his college in the fall, Ho said that he wanted to spend more time with his friends at senior events like prom.
"I honestly looked forward to prom the most," Ho said. "It would have been a great way to end senior year and spend time with my friends before we all [had gone] our separate ways."
Tina Lin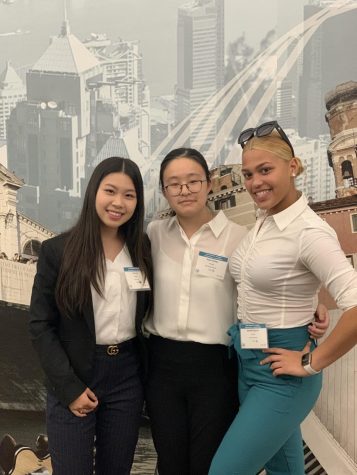 A senior at Francis Lewis High School, Tina Lin attributed missing out on senior events to schools shutting down amid the COVID-19 pandemic.
"I'm missing out on prom, graduation, four years of hard work." Lin said. "My parents also feel really upset because they know how hard I've worked to get into college, and now we can't even celebrate this."
A virtual graduation is "stupid," according to Lin.
"When they told us that we're going to do a virtual graduation, I was like, 'Oh, is that gonna work?'" Lin said. "A virtual graduation is not the same as a traditional one, where we can all come together to celebrate our hard work. The feeling is lost and so is the purpose behind it."
Reflecting on not being able to spend her senior year with her friends, Lin shared a conversation with one of them.
"He was like, 'Tina, when you go to college, are we still friends?'" Tina said. "I'm like, 'Of course we are.' He said, 'I'm just really sad that I'm not spending time with you.'"
Lin will attend Baruch College as a digital marketing major in the fall, she said, chiefly because of the Virtual Enterprise program at Francis Lewis High School.
"It's close to home and within my budget," Lin added. "I've been meaning to pursue a career in the business field ever since I joined Virtual Enterprise sophomore year. I hope that the lessons I've learned in that program will help me during my time in college."
Leave a Comment