College Students Adapt to Life Amid COVID-19 Pandemic
Amidst the ongoing COVID-19 pandemic, universities across the United States have transitioned to online learning and administration, closing its dorms and campuses for the remaining spring semester.  With many college students already struggling to meet their basic needs, what does this new life mean for them? 
Refunds or partial refunds to students for unpaid services such as dorms and tuition vary from the colleges researched. CUNY issued a statement stating colleges will use individual refund policies to determine the amount of monies returned to students. Other public schools such as Rowan University are only giving full refunds on tuition fees if a student is graduating from the university. 
"My school, Rowan University, is applying the refunded money to next semester, a very how do we say greedy move by them," said Jose Brea, a freshman at Rowan University who took online classes this spring semester due to in person classes being changed to remote learning. "What if you do not want to go back to Rowan next semester, it's lost money then."
Another factor of college life affected by COVID-19 is student housing, with some colleges considering returning partial funds and dining credits.  In addition to monetary concerns, students also expressed frustration with losing a semester of living on campus while adjusting to online learning.  
"The transition to online school was definitely challenging," said Danielle Carrara, a freshman at Elon University. "Living on my own, going to classes in person, having endless resources to succeed academically and being involved in campus life was all that I was used to. Having to do school online with the elimination of student life was out of my routine and challenging to make it my new normal routine."
"COVID-19 affected my dorming by not letting me return back to school while I was on Spring Break, essentially robbing me of the rest of my semester and good weather," said Jose Brea, a Freshman at Rowan University.
College students who commute to school shared a different experience. 
"I do not dorm at my college, so like many colleges students, I am currently home," said Noel Guzman, a sophomore at Queens College. "While it sometimes is a lot to handle food with siblings that used to always have a different schedule than you, I noticed more time together to watch movies, talk to each other, and sadly take each other's food."
In addition to changes in housing and accommodations, students also needed to adapt to online learning in a short amount of time.  The experience of using new learning platforms away from a college campus proved to be a difficult adjustment for some students.
"The transition was easy for the most part," said Brea. "What was challenging is discussing my questions with my professors since doing it through email isn't very convenient, especially since I was taking statistics and Micro-Economics. I would prefer in-person classes any day."
Athletics has also been a major part of college life for many students. As the result of COVID-19 precautions,  historic sport events such as the Penn Relays have also been cancelled for 2020. Organizations such as the NCAA have not yet released an official statement on how sports will resume in the fall, despite experts predicting a possible budget-cut for many athletic departments.
"I mean to start, I lost my first outdoor season," said freshman Justin Kleppel, who is on the track & field team at Buffalo University. "Training wise it's been hard with everything closed. All of the tracks near me are closed, and with gyms closed too, I've had to resort to other methods of training." 
Other students describe a similar experience. 
"Due to some previous injuries I have sadly decided before the pandemic to leave the family of the CUNY Queens College Track Team," Guzman said. "Every morning I would go to the gym with a friend before class or work and focus my athletic endeavors there. Now, I sort of ended up making make-shift exercise routines or material to keep myself fit."
As states across the nation continue to re-open, individual colleges have offered their own vision and plans to open up their campuses as the health and safety of faculty and students remain a priority. 
"With bigger schools it is harder to implement social distancing as opposed to small schools with smaller student bodies," Carrara said. "I believe colleges will do the best they can with having their students back in the fall to give us the full experience that we all hoped to get."
Leave a Comment
About the Writers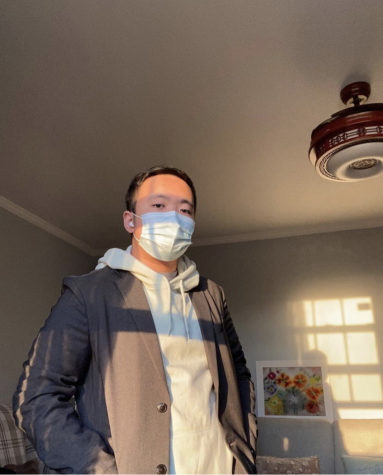 Tony Wu, Editor In Chief
Born and raised in NYC, Tony is a passion-driven community organizer and advocate in making the world a better place. He's an experienced political organizer,...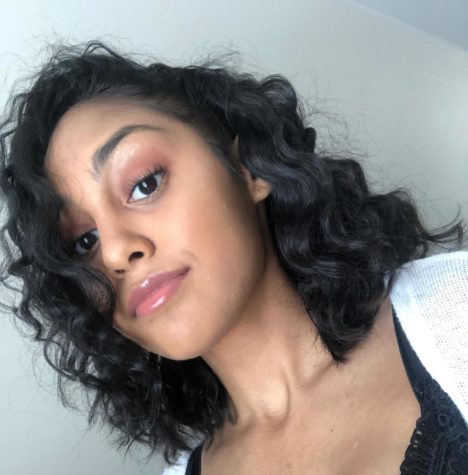 Jade Cora-Brea, Sports Editor
A senior at Francis Lewis and editor of Sports news, Jade is the youngest athlete in her family. Interested in the school support toward Francis Lewis...