NYC Public School Buildings Closed due to Rise in COVID-19 Positivity Rate
Mayor Bill de Blasio announced in July that schools would remain open as long as New York City maintained a COVID-19 positivity rate less than 3% in a 7-day rolling average. Now just 8 weeks in, the city has crossed this threshold, shutting down the nearly 1800 public schools in the system. 
"New York City has reached the 3 percent testing positivity 7-day average threshold," saidMayor Bill de Blasio in a tweet. "Unfortunately, this means public school buildings will be closed as of tomorrow, Thursday Nov. 19, out of an abundance of caution. We must fight back the second wave of COVID-19." 
The city had already been hovering around this 3 percent COVID-19 testing positivity rate for days now, painting a new reality for both teachers that will have to adapt to full online-learning, as well as parents who have previously hoped to rely on in-person learning as a means of childcare when they're not available. 
The shutdown is a direct result of a surge in COVID-19 across the city, and marks one of the first signs that a second wave of COVID-19 cases are arriving. The setback to the city's reopening will also send almost 300,000 students back into Remote Learning. However,  COVID-19 transmission within schools have been relatively low, reaching 0.19%, according to an email sent-out to school principals from DOE Chancellor Carranza. 
"To date, we have seen a COVID-19 positivity rate of only 0.19 percent out of more than 120,000 students and staff tested," Chancellor Carranza wrote. "This has been a reassuring sign that our schools are safe, and we are grateful for the tireless work you do to ensure this is possible." 
Despite the foreseen closure of public schools, de Blasio has stated that restaurants, gyms, and other recreational facilities will remain open, with an evening curfew previously set by NY Governor Andrew Cuomo. 
Earlier in the afternoon however, Governor Cuomo has also announced that New York City was entering a "orange zone" of COVID-19 rates, indicating an increase of cases in the region while also signaling the possibility of mass closures for houses of worship, restaurants, gyms, and other mass gatherings. 
Mayor de Blasio currently has not considered the possibility of raising the COVID-19 shutdown threshold yet, sticking to the 3% limit set in the summer.
"This has been an eventful and challenging year on so many levels," Chancellor Carranza wrote in his email. "The closure of buildings is temporary; we will work diligently alongside other City agencies and every New Yorker to bring this transmission rate back down and get back to in-person learning as quickly and as safely as possible."
Leave a Comment
About the Contributor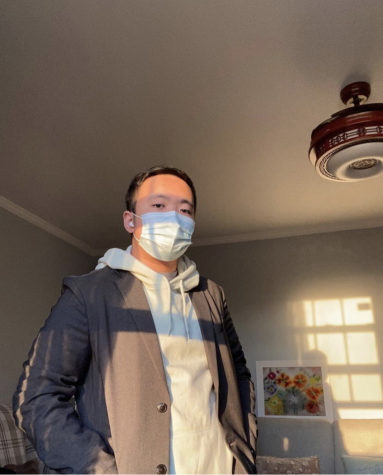 Tony Wu, Editor In Chief
Born and raised in NYC, Tony is a passion-driven community organizer and advocate in making the world a better place. He's an experienced political organizer,...