TCSTEM Delivers STEM Education to Underprivileged Students
With modern advancements in technology and engineering, STEM (Science Technology Engineering Mathematics) education is more important than ever. However, with increasing high degree costs  and demand, it would seem that one group is being disproportionately under-represented; low-income & underprivileged kids. In comes Teach Children Stem, or TCSTEM for short; a student-led initiative launched in 2019 dedicated to combating this issue.
"TCSTEM was created to indirectly combat social-economic crisis all around the world, increase the number of students involved in STEM education, and provide students with something productive to do on their free time," said Joseph Chai, a junior at Francis Lewis and founder of TCSTEM.
Currently, the program offers various STEM-related courses via online platforms such as Zoom, with each course being instructed by a group of highly-motivated students from various schools across the city, including Stuyvesant, Bronx Science, Brooklyn Technical, and Francis Lewis High School. 
According to their website, the program has almost 50 class registrants and more than 45 hours of community service. However, this success isn't without its difficulties. FLHSNews interviewed TCSTEM staff members to hear about some obstacles they encountered, especially during the COVID-19 pandemic.  
"Some obstacles are of course communications because of us having to do meetings on Zoom, and when you're trying to get tasks done, or get a point across because the information doesn't come to you as fast as it would normally during in-person organizing," said Adnan Khan, an outreach coordinator for the TCSTEM program. 
Other TCSTEM staff members offered a different perspective. 
"For me, I think in terms of difficulties, we didn't really have much in getting work done," said Dylan Katz, the chief development officer for the TCSTEM program. "But, we did have some issues with commitment issues. We believed that some of our volunteers that joined were committed, but they ended up becoming unreliable and we have to remove them from the team."
Despite ongoing difficulties during the pandemic, the TCSTEM team is continuing their devotion to delivering STEM education to students everywhere, especially at a time where public schools and educational institutions are lacking such education. 
"The greatest thing about volunteering for TCSTEM is that you are able to communicate the passions you love in STEM, not only because you enjoy it, but because you know that it will impact others and the community positively," Chai said. "Everything that we do in TCSTEM is for the community, and even though we aren't paid for all we do, the drive of our team, our goals, and our mission is what keeps us going, even in these challenging times." 
The TCSTEM program is currently accepting applications for students who would like to teach a course, as well as offering seats in one of the courses available. Interested individuals can visit tcstem.team for more information. 
Leave a Comment
About the Contributor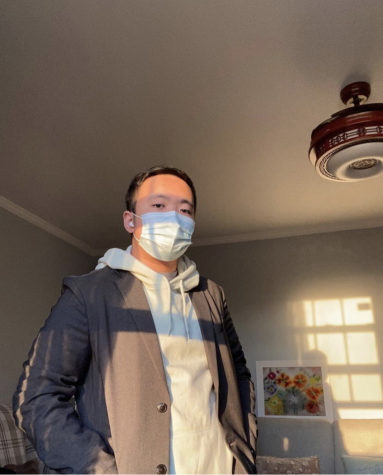 Tony Wu, Editor In Chief
Born and raised in NYC, Tony is a passion-driven community organizer and advocate in making the world a better place. He's an experienced political organizer,...