New York State Modifies June Regents Exam Schedule
For students and teachers in New York City, it's been over a year since remote learning first began due to the ongoing COVID-19 pandemic. With over 504,000 NYC students in remote learning alone, this new learning platform has brought forth many new issues and unforeseeable challenges compared to a traditional in-person learning environment. One of these issues is the continuation of the state-wide high school assessment examination, also known as the Regents.
Since the school year started in September 2020, Covid-19 cases exceeded the positivity rate of three percent, which led to the closing of in-person instruction in November.  Therefore, the Department of Education (DOE) decided to cancel January Regents for New York State students.
"Many of the schools, including ours, were not open, so they have no method by which yet developed to give Regents Exams to kids at home," Principal Dr. Marmor said. "So they canceled the Regents because students were not allowed in school." 
Dr. Marmor confirmed that the cancellation of the January Regents exam would not have a negative impact on students' academic performance. 
"All the kids who were scheduled to take the January Regents are going to get a waiver," Dr. Marmor said. "So if they don't have to retake it, then they're going to get a passing grade if they have the credit for the course." 
However, the DOE, led under the Biden Administration, announced on February 22 that it was affirming its decision to continue a mandated state-wide assessment.   
As of now, the New York Board of Regents has approved a change to the 2021 Regents graduation requirements, cancelling most of the examinations this year. The change, however, will still mandate the continuation of the ELA, Algebra I, Living Environment, and Earth Science Regents Exams in June to comply with federal USDE guidelines. 
"I don't think the Regents should continue this year," sophomore Pansy Lam said. "Some students are not prepared well. It is hard to keep up with everything during remote learning because every student moves at a different pace. Students and teachers also lack proper communication."
New York State was among the first of many states to file an appeal to the federal government to propose a waiver for state-wide assessments back in January, but similar requests have been denied for the upcoming Spring Regents. Whilst previously retaining a slightly moderate and slower approach, New York education officials are now speaking out against the decision to enforce statewide assessments.
"As an educator, I would say to parents, there is an opt-out, and if there is ever a time to consider whether that opt-out makes sense for you, this is the time," said DOE Chancellor Carranza during Mayor de Blasio's press conference on February 25.  (Editor's Note: Chancellor Carranza announced his resignation, effective March 15. Bronx Superintendent Meisha Porter will serve as Carranza's replacement, becoming the first black woman to lead the NYC DOE.)
Although students didn't have to study for a Regents exam in the first month of 2021, junior George Zhang used this time to focus on other aspects of his education. 
"I had more time to focus on my classes and had more time doing extracurricular activities, as well as preparing for much higher stake tests like the SAT," Zhang said. 
The extra time to focus on their classes is welcomed to students as some find it challenging to learn through a computer screen. 
"It is significantly harder to retain information from online learning," junior Jason Chen said.  "I feel like that's what separates remote-learning from in-person learning."
"I really think that [the] June Regents should be cancelled because like I said, it's difficult for me to learn online, which puts me at a disadvantage," Chen said. 
Junior Sharon Lin shares Chen's sentiments. 
"I don't think the Regents should continue," Lin said. "One, it is not safe to go to school to take it. Two, so many of us have not been given the opportunity to learn the class material fully as online learning is very limited. "
Leave a Comment
About the Writer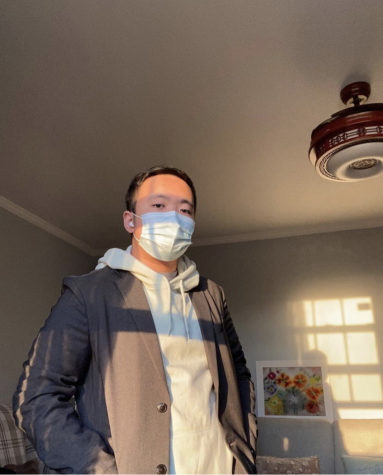 Tony Wu, Editor In Chief
Born and raised in NYC, Tony is a passion-driven community organizer and advocate in making the world a better place. He's an experienced political organizer,...