JROTC Unarmed Drill Team Back in Action
As you glance out the window your eye catches the movement of a group of students marching. Far more interested in what is happening in the courtyard, you slowly drown out the voice of your teacher, who is explaining some chemical equation. All of a sudden, you see a blur of movement and something drops to the ground with a loud bang. You look to the side and a student gets reprimanded for dropping their rifle. Sweat coats the person's face, and you could see the aggravation and determination in their expression, wanting to get whatever drill movement they were practicing right. You feel so drawn to what is happening in the courtyard that you become completely unaware of your own surroundings.
The unarmed drill team has been attempting to reassemble all of the puzzle pieces back together that were strewn about when NYC public school buildings were officially closed due to COVID-19 starting in March, 2020. During the pandemic, all competitions for brigade (Northeast regional drill competition) were canceled due to safety precautions.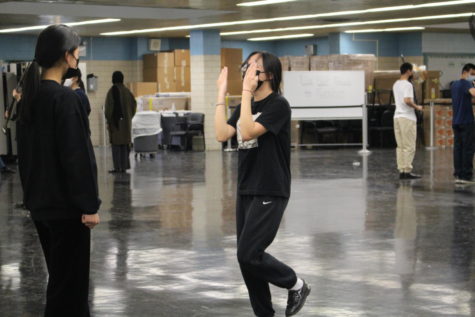 "During the COVID-19 pandemic, the entire drill team had barely any practice time, let alone any competition," Senior Inspection Commander Edrich Lagado said.  "This led the team to almost fall apart as those who took up the job to fill an empty void struggled and had to build the team from the ground up once more."
Lieutenant Colonel Lahood felt training remotely during the pandemic created disadvantages for the team.
"Not having daily face to face interaction with students without having a barrier of a TV is not conducive to learning," Lieutenant Colonel Lahood said.  "We did the best we could under the circumstance but the students did not have the full developmental experience that they would've otherwise had in person."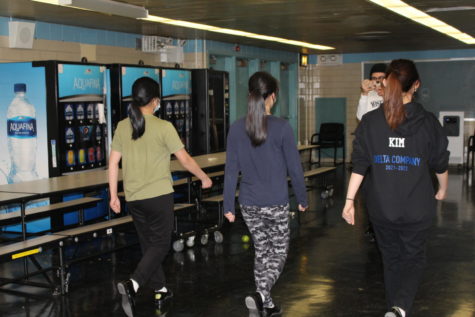 "Were starting from the beginning, all of the teams and this would go for any team," Lieutenant Colonel Lahood said. "Their skills deteriorated over the 18-20 months that we were at home, and so we had to start with the very basic movements, even with the upperclassmen."
Now that the team is back to in-person training and competition, Lieutenant Colonel Lahood discussed in greater detail the preparation process for competition.
"The process is to start with the basics, which are stationary movements, and then move on to mastering the marching movements," Lieutenant Colonel Lahood said.  "When students master regulation, then they have the skills to move on to the other events: inspection, color guard, and exhibition. So step 1 is mastering regulation, that's the key to drill, if a student can execute all the 40 commands of regulation then they can move on to any of the other events."
Being on a team always comes with challenges, but the unarmed drill team in particular struggled being synchronized with each other while also matching each other's pace. 
"Some challenges I faced were not being sharp enough and not being together with my other squad members," junior Mathew Afzali said. "The way I overcame that challenge was just practicing because all we do is practice and practicing is what makes us better." 
Afzali further explained that the amount of trust and love he has for his team is his main reason for motivation as he continues to attend practice and put in the time and effort.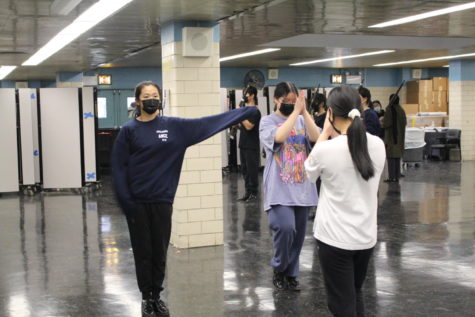 "'So I think of the preciseness in uniformity of drill and that keeps me going and motivated because I think of drill as my second family and the people on drill make me feel so nice and happy when I go to practice," Afzali added. 
When asked why he chose to teach in the JROTC academy at Francis Lewis, Lieutenant Colonel Lahood said the choice wasn't his to make.
"I didn't choose it, it chose me." 
Leave a Comment