Students Reshape What Ramadan Looks Like at Home amid COVID-19 Pandemic
I will not be able to adorn myself in our heavy, diamond-speckled traditional garb. I will not be able to smell the henna etched on our skin. I will not be able to hear the Adhan, or the call to prayer, at our mosque belting. I will not be able to see the lines stretching blocks in Jackson Heights for Eid, marking the end to the month-long Ramadan. Most importantly, I will not be able to console my aunt as my uncle passed away during this pandemic. It is the first Ramadan without him — which hits us all hard to the heart — when COVID-19 looms over us.
Ramadan is a sacred month during which Muslims fast, pray and read the Quran. Allah revealed the first verses of the Holy Quran to the Prophet Muhammad. Muslims fast every day from sunrise to sunset, a time of spiritual connection and deep contemplation of one's relationship with Allah. Many students at Francis Lewis High School, however, have reshaped what it looks like at home amid the COVID-19 pandemic.
Junior Emaan Tahir told FLHS News that she no longer feels the thrill of iftar, when families break their fast after sunset during Ramadan, because of the coronavirus. 
"I'm most excited when I come home and I prepare for iftar with my family," Tahir said. "Staying home all day, I'm always with my family. It doesn't feel as exciting since we have been indoors."
Having her family over for Ramadan this month will be "the first and last time," according to Tahir, as an opportunity to appreciate their company. 
"Past Ramadans were much more exciting since I only saw my family after I came home from school," Tahir added. "While every day might feel the same, it's important to appreciate them."
Junior Ayla Aamir shared that praying Taraweeh, or in a long prayer that Sunnis perform, will be more challenging online than in person. 
"We are now unable to pray Taraweeh as one community and it's harder to connect with fellow brothers and sisters," Aamir said. 
With mosques closed, Aamir feels obligated to connect with loved ones online more often than not.
"To keep a positive outlook, I try to communicate with my fellow Muslims remotely and learn more about the religion as a whole," Aamir added.
Freshman Mohammad Shigri reported having difficulty "staying up in the morning and worshipping."
"Teachers have been giving a lot of work, making it due early in the morning or in the early afternoon, which is hard," Shigri said. "I won't be able to get my work done in time. I do wake up late, considering the fact I haven't slept and it's stressful."
Junior Arezo Rasabzada said that the mental health of Muslims will be affected in isolation, even more so for reverts and converts, as remote learning continues and mosques remain closed.  
"Some people aren't used to staying home while fasting," Rasabzada said. "For Muslim reverts and converts, it's hard being in a household with non-Muslims who don't know about their religious path." 
Rasabzada added that she sympathizes with teenagers reverting or converting to Islam while navigating the challenges COVID-19 poses. 
"They're alone opening and closing their fasts," Rasabzada said. "They aren't able to go out with their other friends or the mosque to be with other Muslims." 
Reflecting on Ramadan amid the pandemic, some students find comfort in praying during Suhoor, or the meal in the morning before fasting. 
"I'm honestly looking forward to this to be over so I can see my family and friends," Shigri added. "During suhoor, I try to read as much of the Quran as I can to strengthen my faith — especially during these challenging times."
Leave a Comment
About the Writers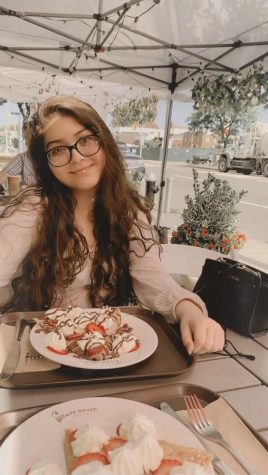 Zainab Shigri, Reporter
Moving to a whole new country can be very difficult, just as it was for me. At a young age my family made a decision to move my two siblings and I from...